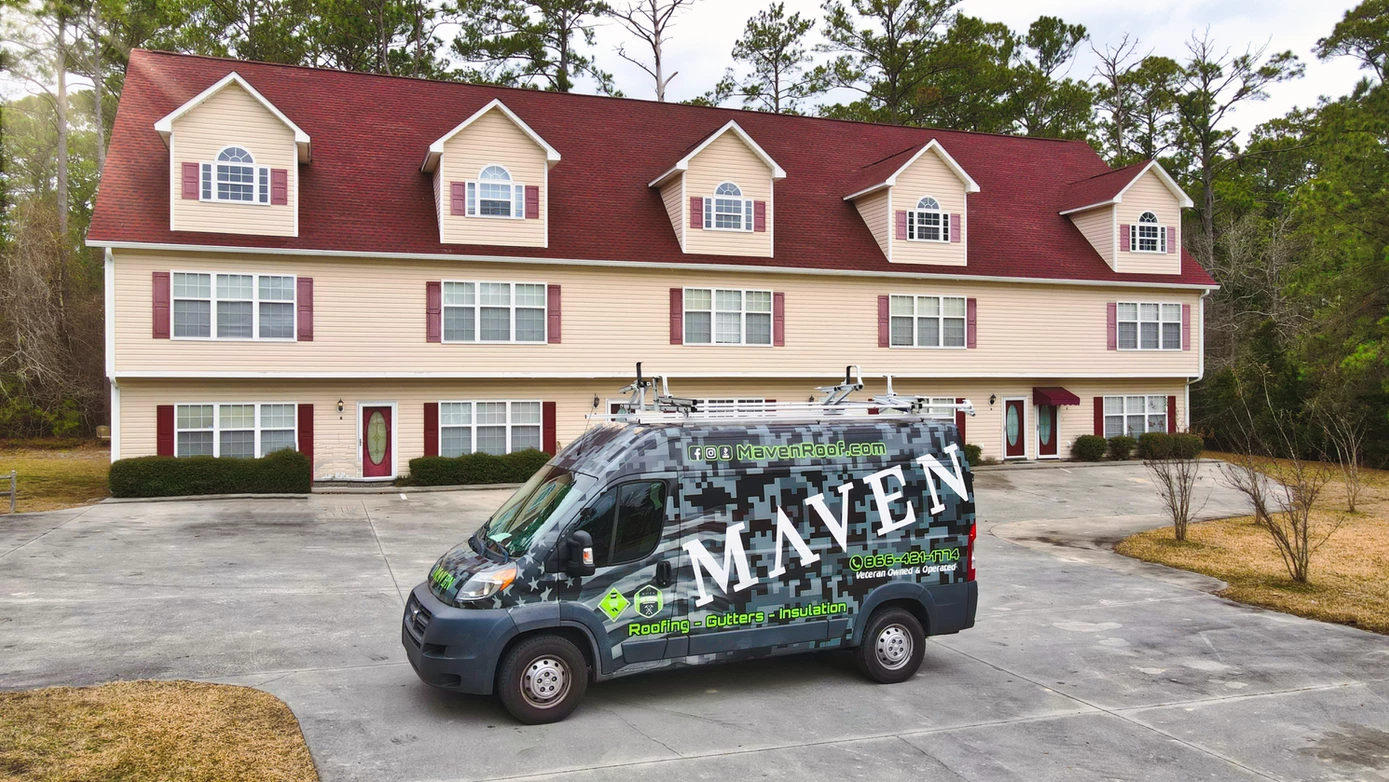 We think we can all agree that your home is probably one of the biggest (if not the biggest) investments you will ever make, and your roof is an indispensable part of it. Keeping your roof well maintained protects your home from damage to critical components such as your framing, ceilings, walls, mold etc… but just how long can you expect your roof to last and how do you know when it's time for a replacement?
With proper maintenance, the right materials, and quality installation, you can expect your roof to last about 10-30 years. However, there are several factors that can affect the service life of your roof.
These are some warning signs to look out for:
Sagging Ceiling
Often ignored, a sagging ceiling is actually a sign of excess moisture build up that could indicate a roof leak.
Stained Ceilings or Walls
Do you see any dark streaks or stains on your ceilings or walls? You might need to get your roof and/or your ventilation checked out by roofing professionals. The issue might've gone unnoticed for a while if it's reached your interior!
Cracked, Curled, or Missing Shingles
Your roof has either reached the end of its service life or sustained damage from severe weather conditions such as rain, fierce winds, and hail – diminishing the life of your roof. Without the protection of properly installed shingles, exposed areas of the roof can be damaged, leading to rot and interior leaks.
Dark Spots or Patches on the Roof
Granules help protect your roof against strong winds. Shingles lose granules with age or if your roof has been through severe weather events. You might also see a deposit of granules in your gutters.
Damaged Flashing
Flashing connects your roof to different parts of your home's architecture. If this starts to deteriorate, water may leak through and cause damage to your framing, insulation and ultimately drywall.
Water Damage
A leak is a MAJOR sign that you need your roof reviewed by a professional ASAP. A minor leak can go full-blown over time, putting your property and possessions at risk.
Still unsure if your roof is showing signs of failure?
Get an inspection from certified roofing experts to determine the extent of damage and whether you need a repair or a total restoration. The cost of fixing the problem – even if it requires a full roof replacement – is nothing compared to the cost of infrastructure damage your failed roof can cause!
Maven is the #1 roofing contractor in Eastern North Carolina specializing in roof replacement, roof repair, gutters & insulation. Call us today for a free estimate.
Would You Like To Share This Article?
Search For Another Article: