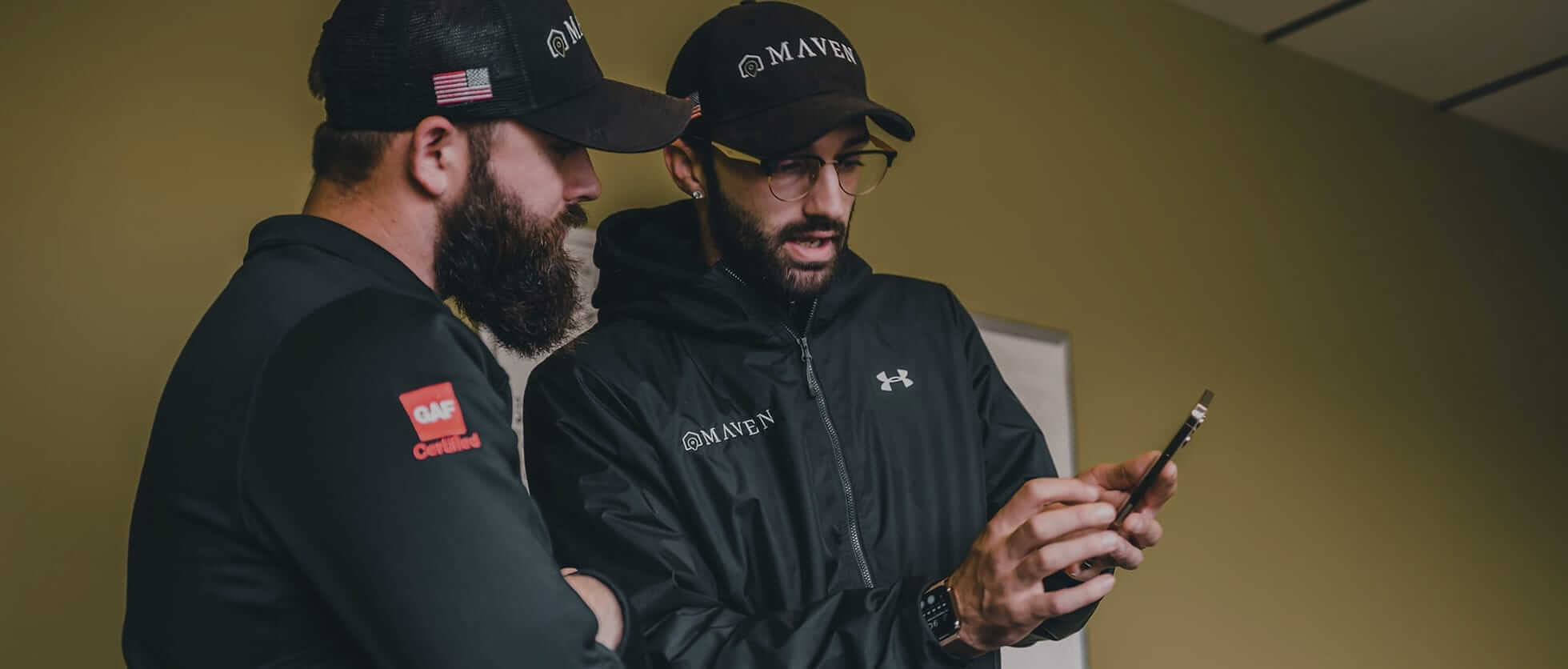 AT MAVEN,

WE ARE COMMITTED


TO EXCEPTIONAL
CUSTOMER SERVICE
Licensed & Insured • Veteran Owned & Operated
Maven carefully screens all of our contractors, management professionals & support staff to ensure they meet our standards for excellence.
As a leading residential & commercial roofing contractor, we've built a cohesive team that prides itself on its integrity, respect for our clients & dedication to quality workmanship.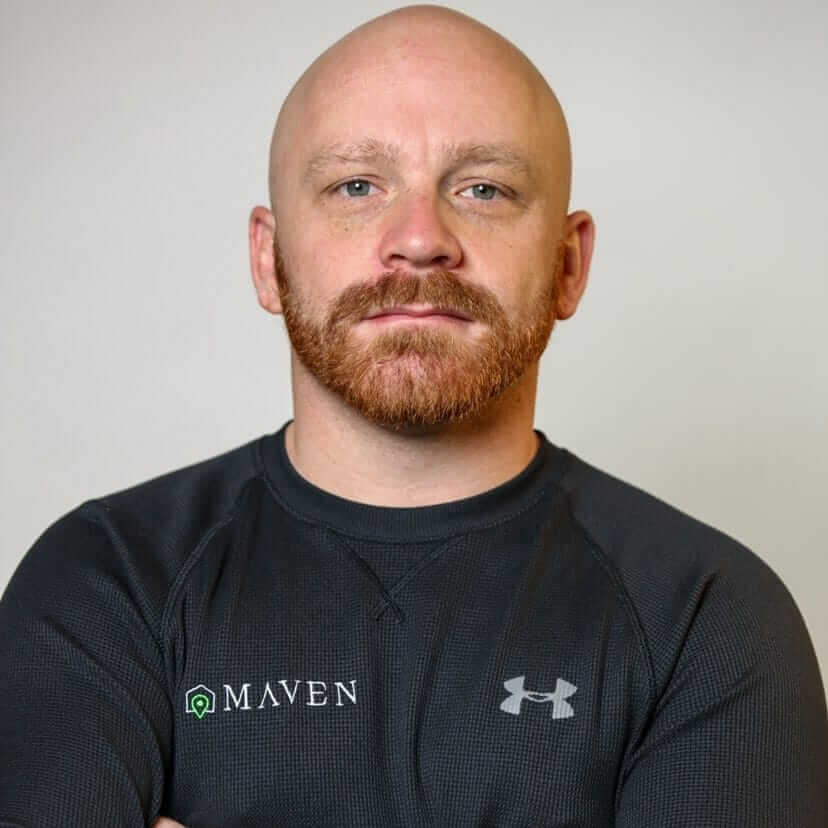 JONATHAN T. "JT" ULYATT
OWNER – CEO – PRESIDENT
JT is the founder of Maven Advantage, Inc., a roofing and storm restoration firm that helps homeowners successfully navigate the insurance claim process for one of the most important aspects in life: having a sound and solid roof over one's head. The apex of JT's passion and vision is helping others while transforming some of the negative stereotypes associated with the roofing industry–all while creating strong, reliable "Mavens." A Maven is defined as: One Who Is Experienced Or Knowledgeable.
Before devoting himself fulltime to Maven, JT graduated from the University of North Dakota with a Bachelor of Science degree in Commercial Aviation and became a commissioned officer in the U.S. Marine Corps. During this period, JT attended flight school, became an F-18 fighter pilot, went on to become a Company Commander, and served on the strategic level as an Operations Officer in the Afghanistan area of operations. This background has proven invaluable to Maven's core value system and subsequent existing company culture.
In addition to guiding and leading this rapidly growing start-up company, JT is a world class competitor in living room wrassling – honing and developing this skill set within this arena on a daily basis with his 3-year-old sparring partner and son, Axel. Welcome to the jungle. He is happiest spending time with his wife, ToniRae, his son, Axel, and his 7-month-old daughter, Savaya.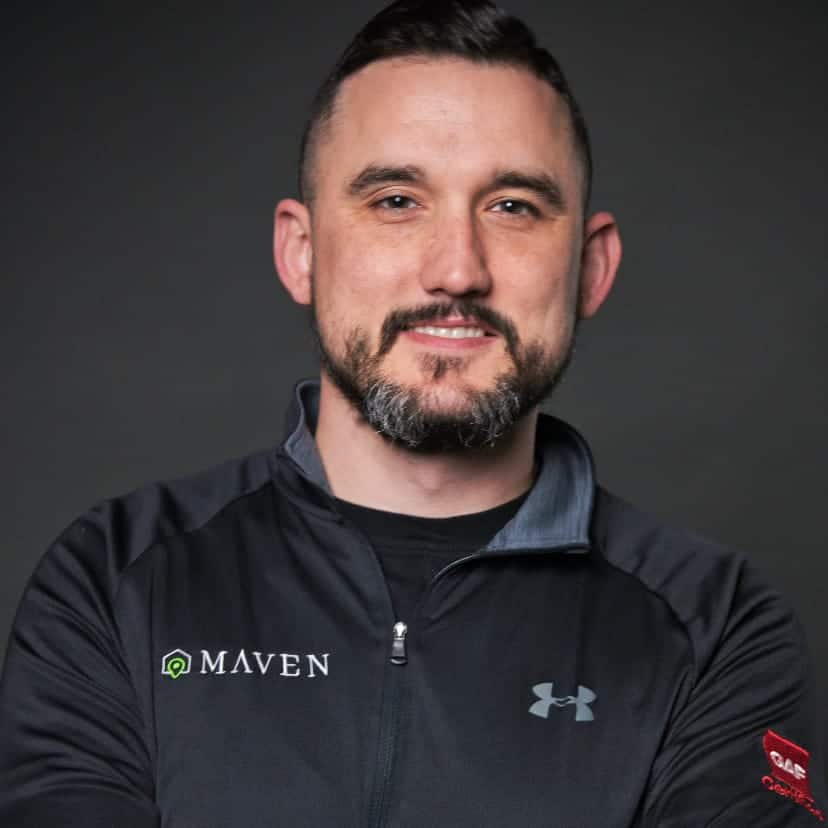 KENT PANOVEC
OWNER – COO – VICE PRESIDENT
Kent Panovec serves as Chief Operating Officer, Vice President and Operating Partner at Maven. Kent has a Bachelors in Marketing and Project Management and spent 15 years leading sales teams in the IT industry before transitioning to Maven. Kent joined Maven because of the higher purpose and mission that Maven was founded on.
​
Kent has a passion for mentoring and coaching individuals, and pushing them to attain goals they never thought possible. This often includes pushing folks out of their comfort zone, which he does often.
Kent is married, has a 4 year old son, Lincoln, and 16-month-old twins, Waylon and Raelynn. When not working to scale and grow Maven, he can typically be found trying to (usually failing) wrangle his 3 year old son.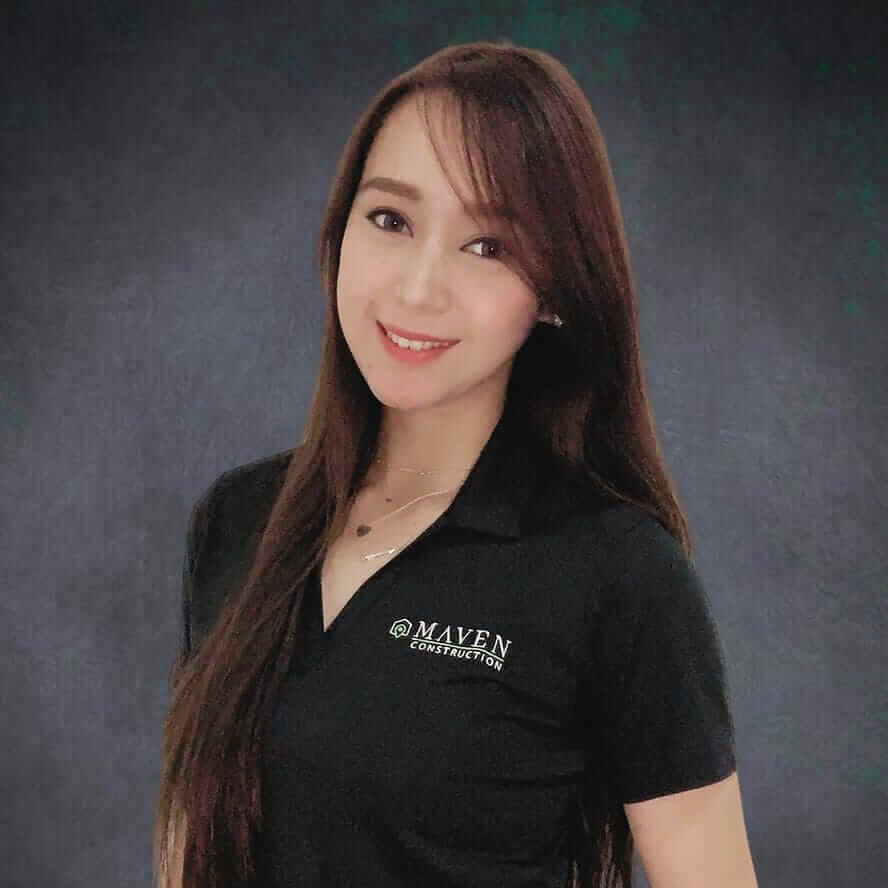 MARY VIANCA DE LEON
MARKETING MANAGER
A communications major, Mary is a skillful administrative professional with over 10 years of experience in optimizing efficiency, productivity, and service quality across various environments.
Mary is a Facebook Blueprint Certified Digital Marketing Associate and is in charge of handling Maven's marketing mediums and channels.
"I'm so proud to be part of such a wonderful team of go-getters! Being a Maven inspires me to keep pushing and learning, and I'm grateful to have been given all the right tools I need to excel." If she's not on remote work, you'll find Mary with her beloved cup of coffee while she reads, writes, or paints.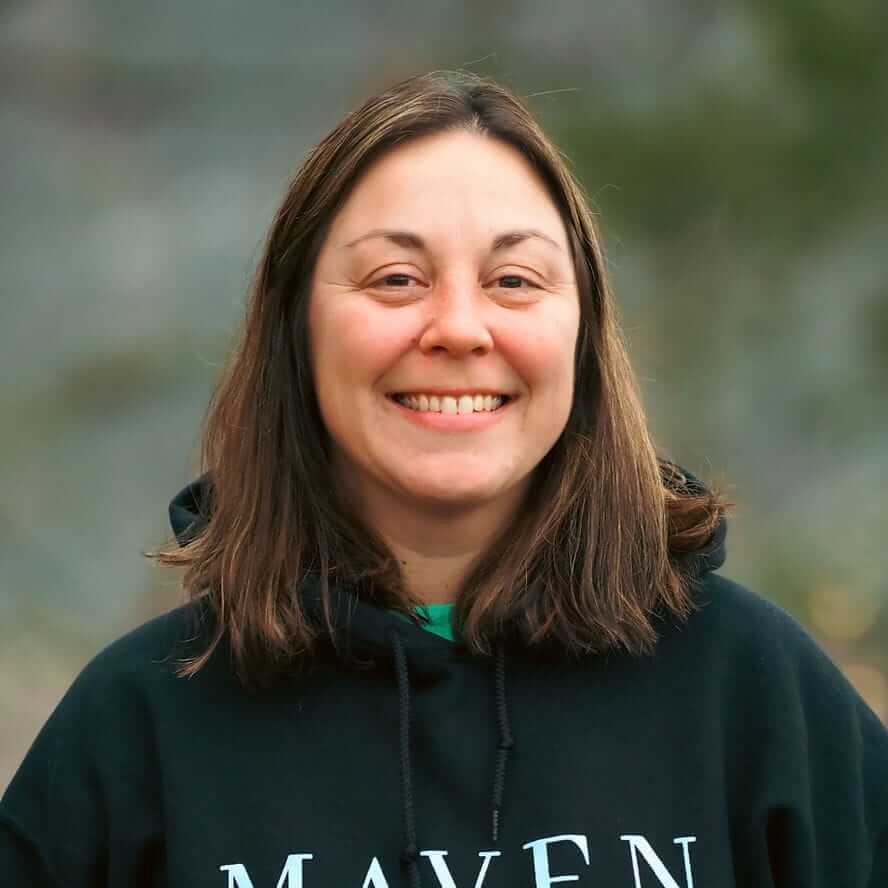 BETH PARISEAU
CLAIMS MANAGER
Beth is the Claims Manager here at Maven. Born and raised in Minnesota, she graduated from the University of MN with a Bachelor's degree in Kinesiology and Nutrition. She has been working in insurance claims for 12 years and takes great pride and joy in winning. Beth is married and has 3 children (Nevaeh, Mackenzie, and Logan), well 4 if you include Zoey her lab, often referred to as sour patch puppy.
In her free time you can find her at happy hour with friends and family, traveling, at the cabin, out on the trails in the RZR or trying new recipes. She describes herself as an outgoing, go-getter, always willing to try new things.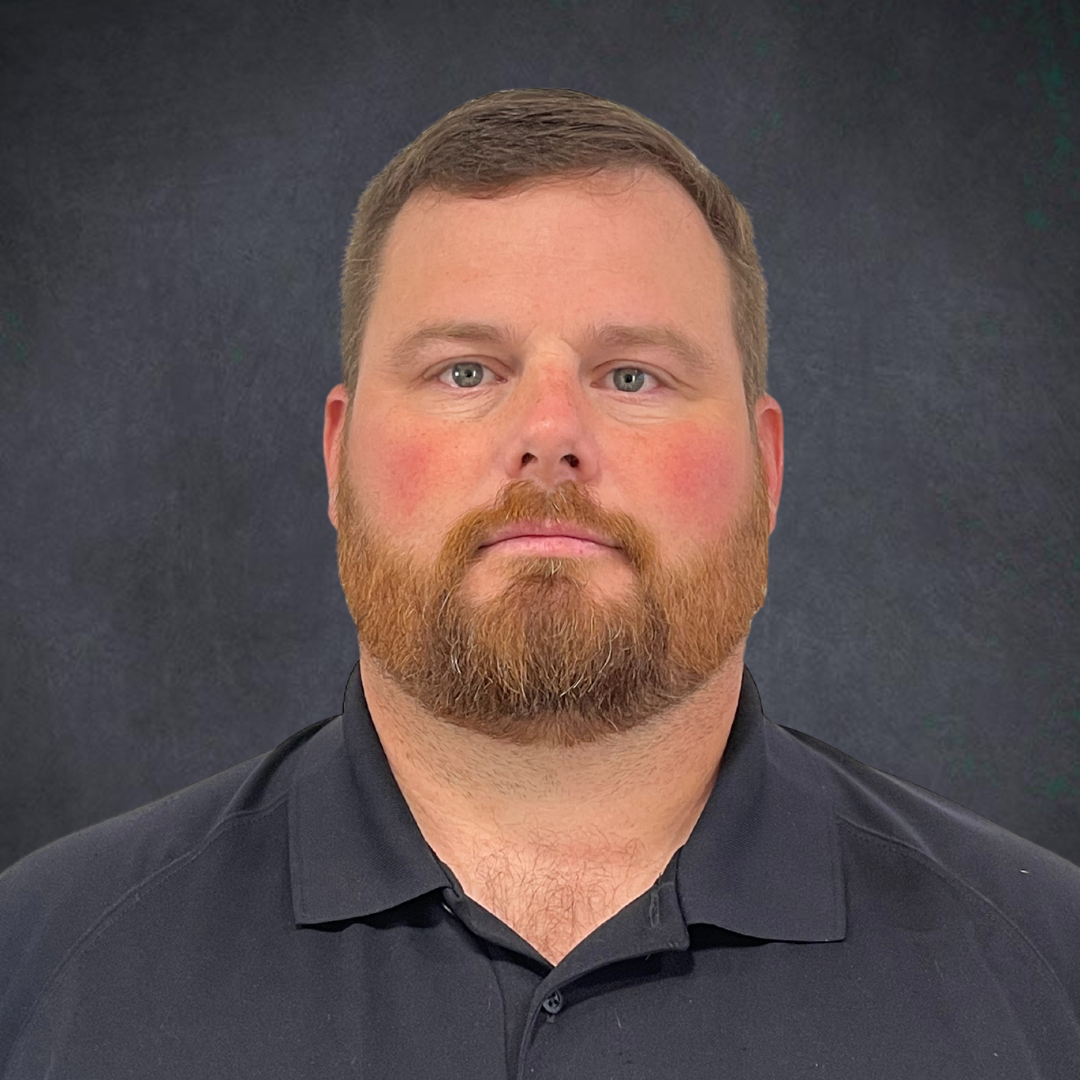 AUSTION WRIGHT
FIELD SALES MANAGER
Austion is a retired Navy Veteran. He is originally from a small town in West Tennessee and now calls Maysville home. He has lived in the Jacksonville area since 2004. When not at work, you can find Austion cruising down the waterway or at the lacrosse field where he enjoys watching his son play. Austion is a huge supporter of local youth sports and Jacksonville High School Athletics. He is also pursuing further education at East Carolina University, Go Pirates!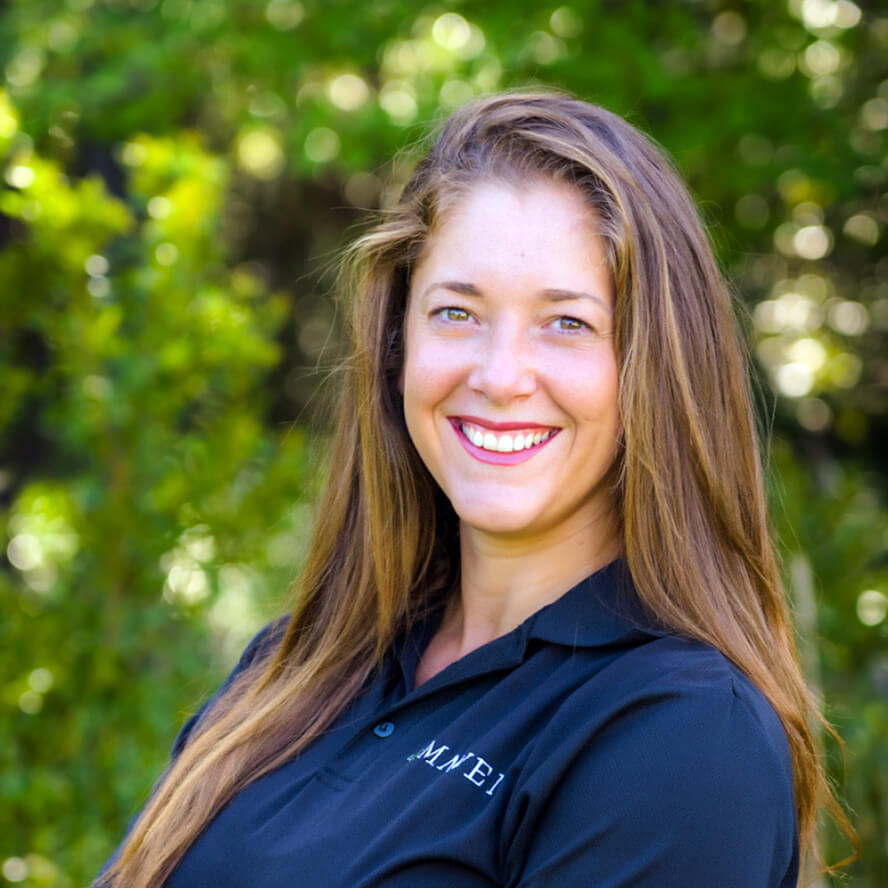 JENNIFER MCCANN
PRODUCTION MANAGER
Jen has a degree in Business and started her career at 17 years old for a framing company in New York, before becoming a Maven in April 2021. Production management has been her career goal for a long time so she was elated to hop on the Production team. She loves being on the job site with her crews tackling the next job and learning with them as a team. Jen is OSHA 10 certified. Her greatest accomplishment is maintaining a healthy balance between work and raising her children. She's been able to pursue a job providing high quality work while making positive impacts on her customers, co-workers and her kids at home.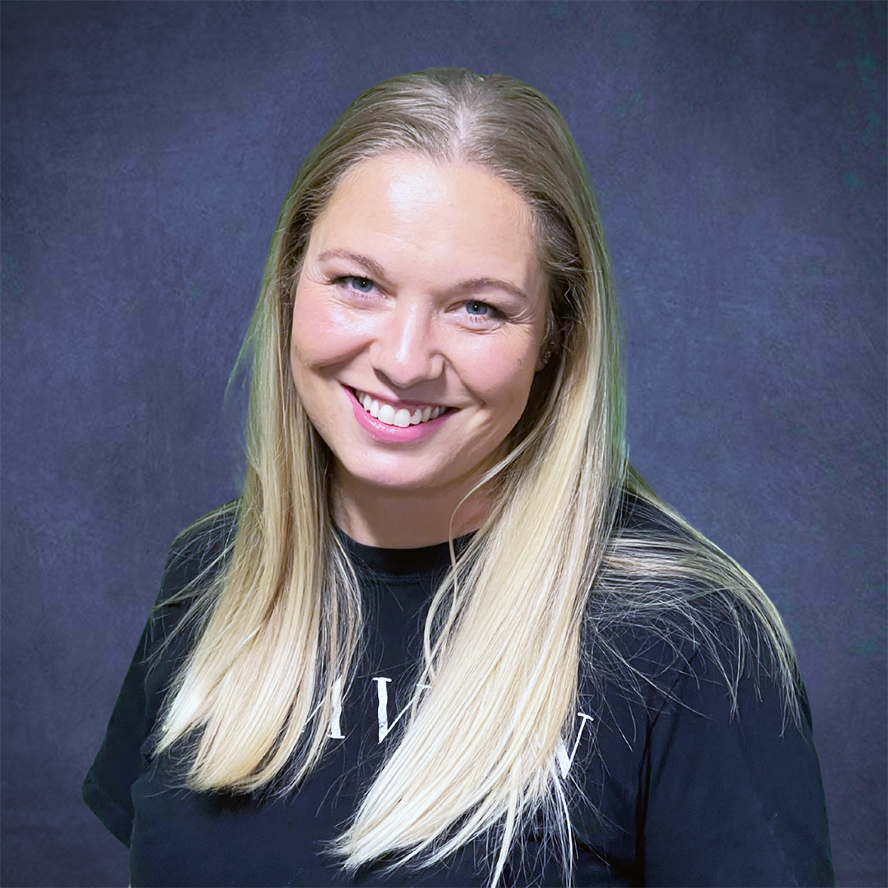 COLLEEN PANOVEC
CUSTOMER SUCCESS MANAGER
Colleen is the Maven Customer Success Manager. She was born and raised in Nebraska, then lived in Texas for 8 years, before making North Carolina home. She has a Bachelor's Degree in Education but also has 6 years of customer service experience. In her free time, she enjoys spending quality time with her husband and 3 children. They can usually be found doing activities outside.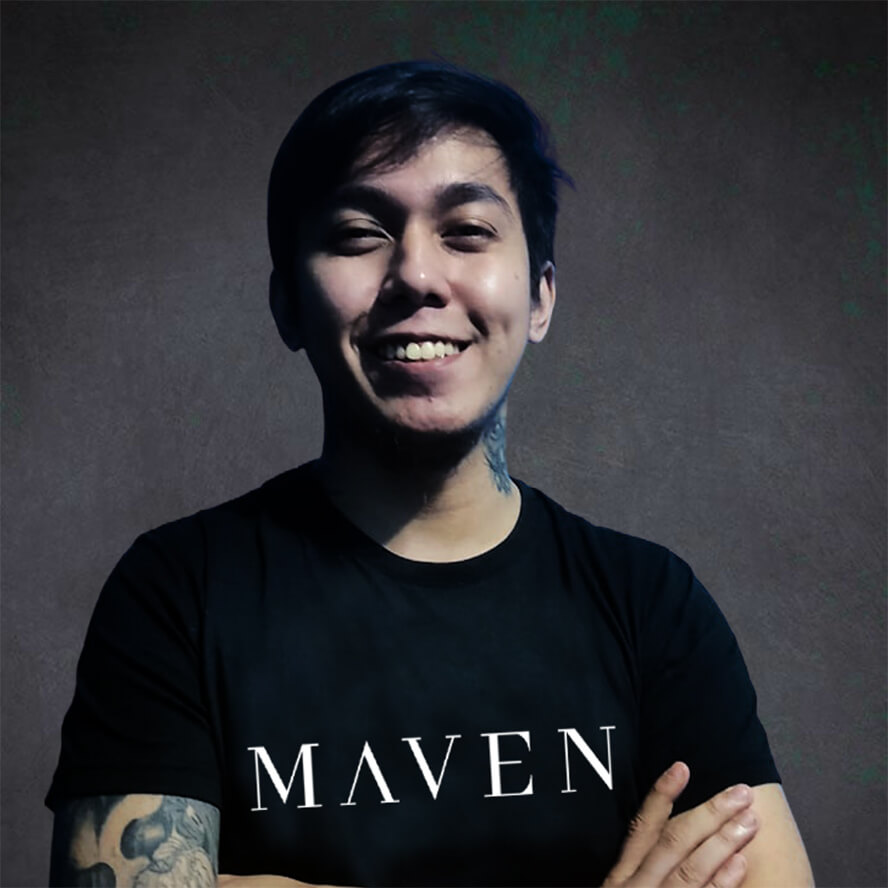 JOHN DE LEON
CUSTOMER COMMUNICATION EXPERT
If you've ever dialed our number and a beautiful voice picks up on the other end, it's most likely John. With over 8 years of experience addressing customer inquiries, John is passionate about building strong customer relationships and providing support however he can. At Maven, he helps clients with undivided attention by identifying their roofing needs, and booking then assigning inspections. He is also in charge of follow up for ongoing projects to ensure our customers are always updated. John loves spending time with his kids, playing basketball, and playing strategy games.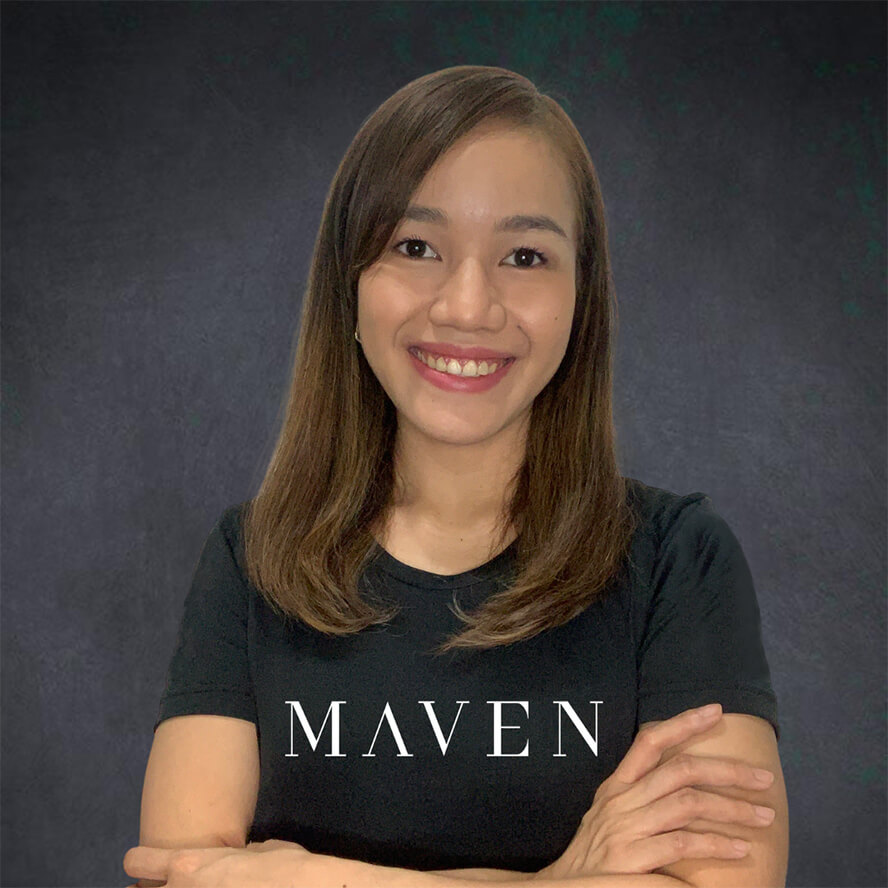 JAM FONCLARA
EXECUTIVE ASSISTANT
Jam is Maven team's go-to person for any administrative support. She graduated with a Bachelor's Degree in Literature, but organizing events, calendars, and procedures are also her jam. Her lifetime dream is to write, start her own business and make an impact in her community. She loves coffee, books, musical theater, and being with her family, most of all.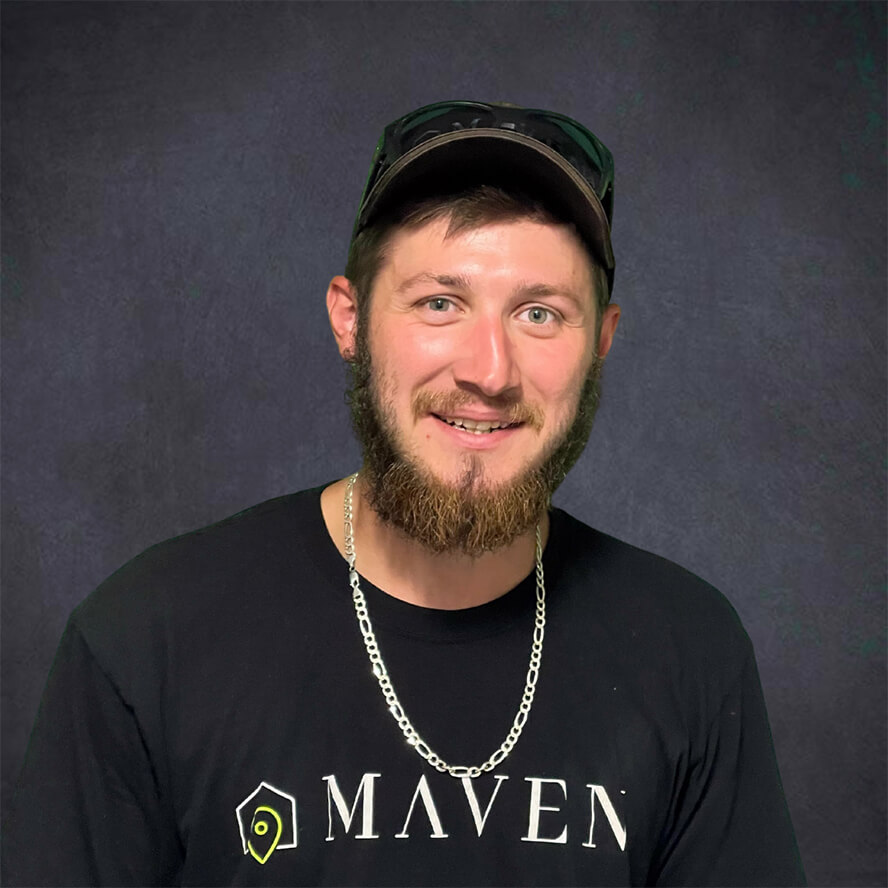 SPENCER DESROCHE
SITE MANAGER
Spencer is here to make sure the replacements go smoothly and to assure the homeowner their roof is installed the Maven way and that everything gets done according to plan. He enjoys fishing and hanging out with his family.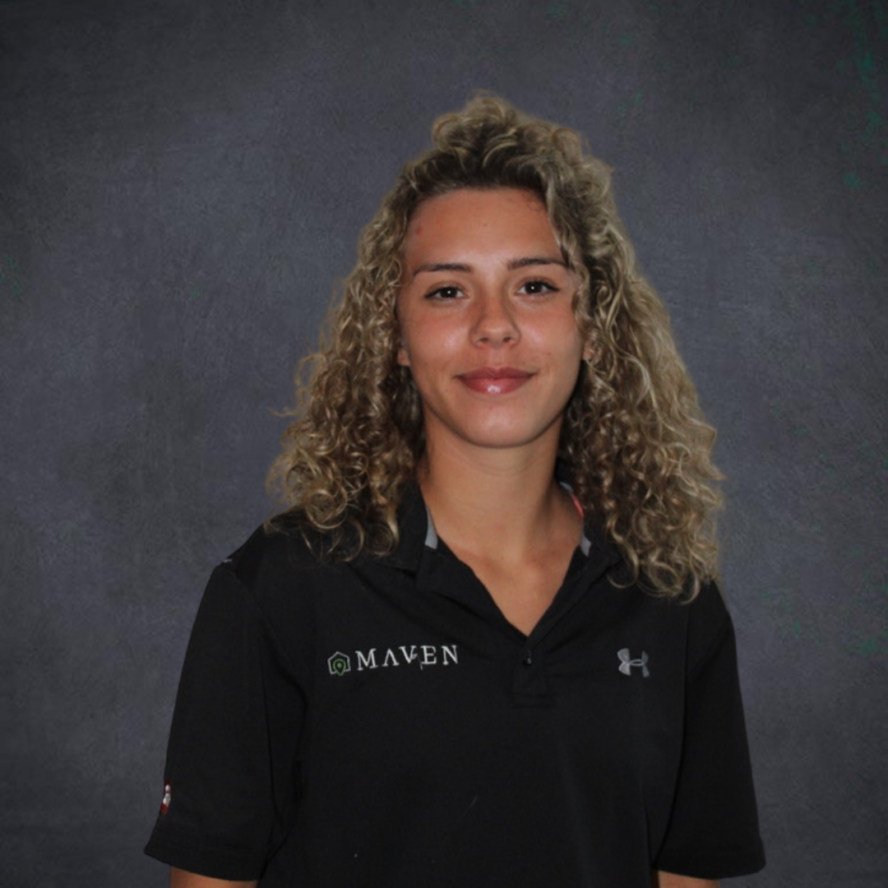 KATY SIRCY
SITE MANAGER
Katy is from Nashville, TN. She has a passion for leadership. Katy enjoys nature and any and all forms of fitness.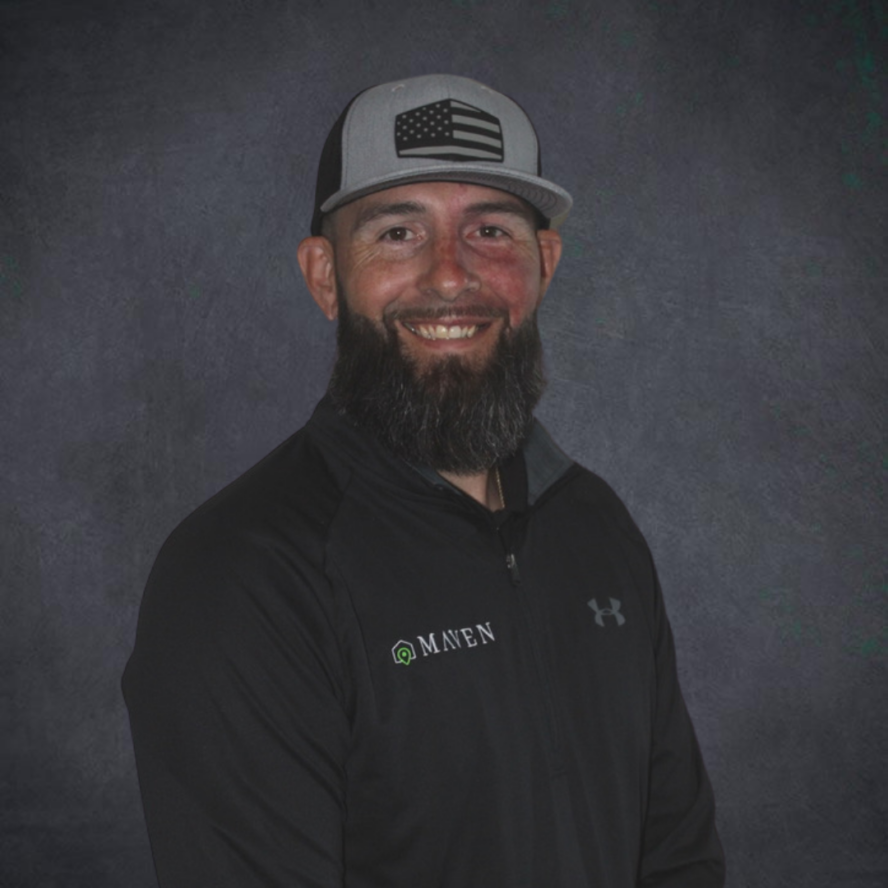 KEETON SEAQUIST
REPLACEMENT MANAGER
Keeton likes to spend time with his wife and kids, play softball, and find ways to help others!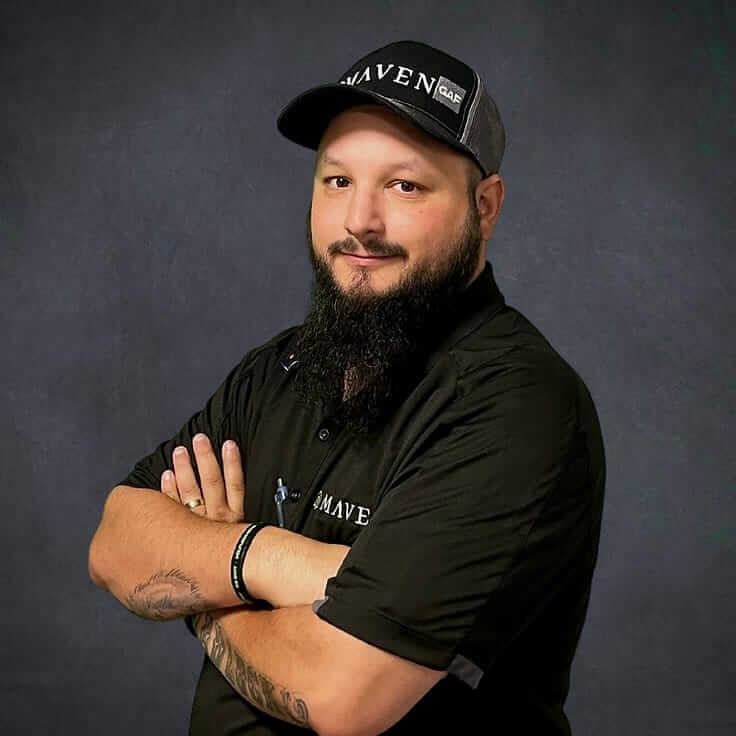 NATE LIBERTONE
ACCOUNT MANAGER
Nate has been in the sales industry almost his entire working life. He strives not only on commitment to his customers, but also on transparency. He believes that open communication is the best way to build relationships and to make people comfortable with big purchases. He believes his relationship with potential customers is WAY more important than getting them to "sign the dotted line". Morals like integrity, honor, and respect are HUGE when it comes to his professional and home life. If he can make something easier for you it is his desire to do so!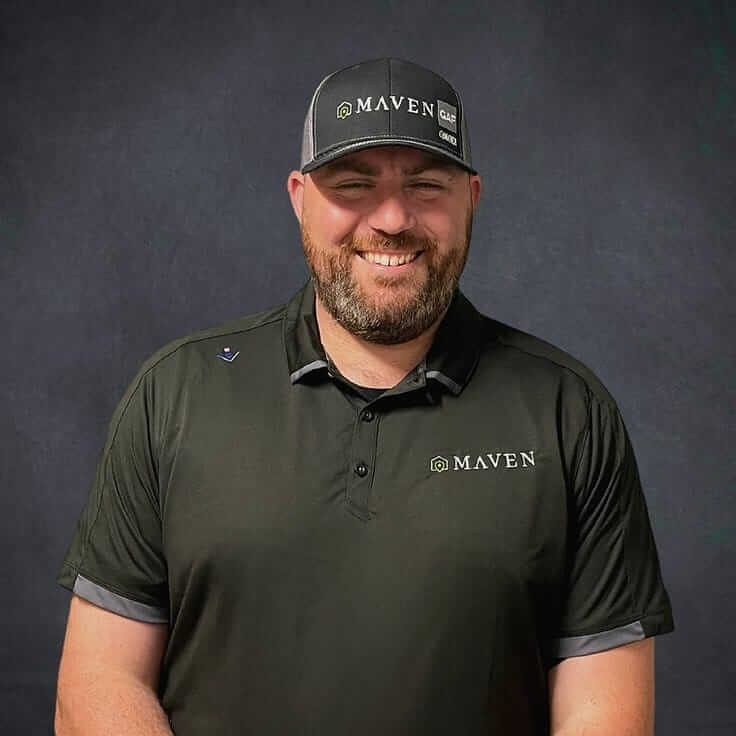 TONY ROCCI
ACCOUNT MANAGER
Tony excels by providing passionate customer service. When he is not helping customers in our community, he can be found hanging out with his 2 year old son, Wade and his wife of 8 years, Shelbi. Prior to becoming a Maven, Tony would provide the same great customer service at local dealerships helping customers with their vehicle repairs. Tony served in the US Marine Corps as a Landing Support Specialist and after his enlistment, he served in Jacksonville as a firefighter. Tony has been in ENC for 9 years, and has been serving the community ever since.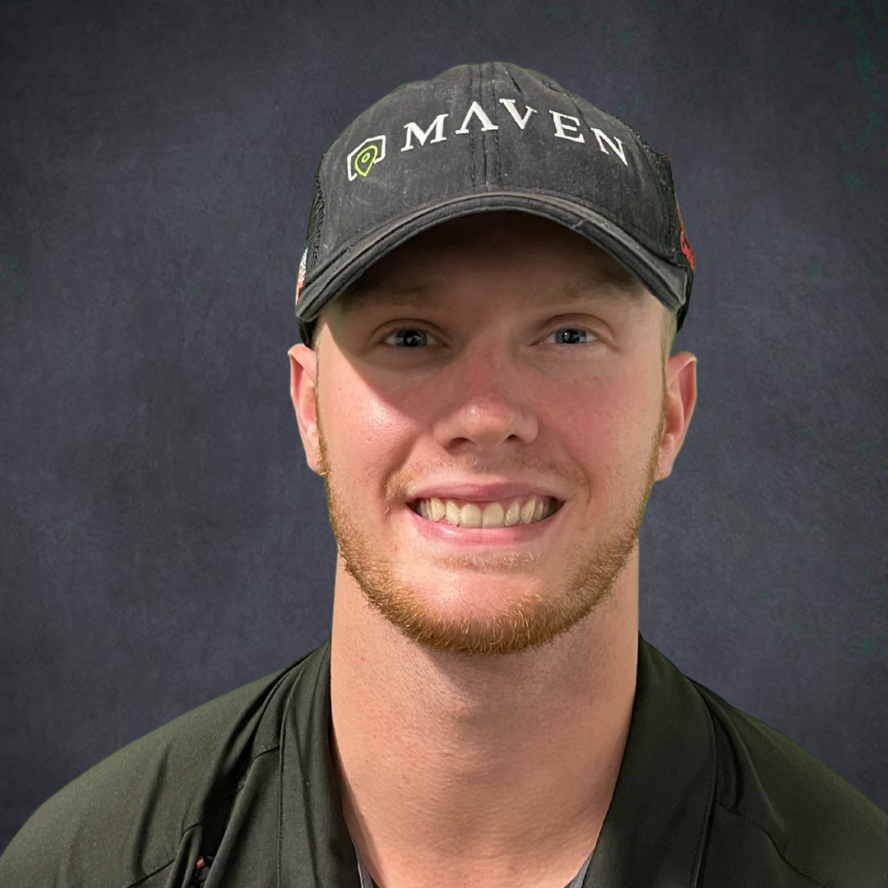 BILLY COUCH
ACCOUNT MANAGER
Billy was born and raised in Carrollton, GA. He served 5 years as an infantry rifleman (0311). Duty stations include Washington DC (8th and I) and Camp Lejeune (2/8); as well as a deployment to Japan (UDP). While driving home one day from work, he spotted one of Maven's trucks and noted that Maven is veteran-owned. One thing led to another, and now he is one of our top Roofing Advisors. His hobbies include: Chess, Gold's Gym and spending time with friends and family. Book an appointment with him today! Just ask for Billy!!!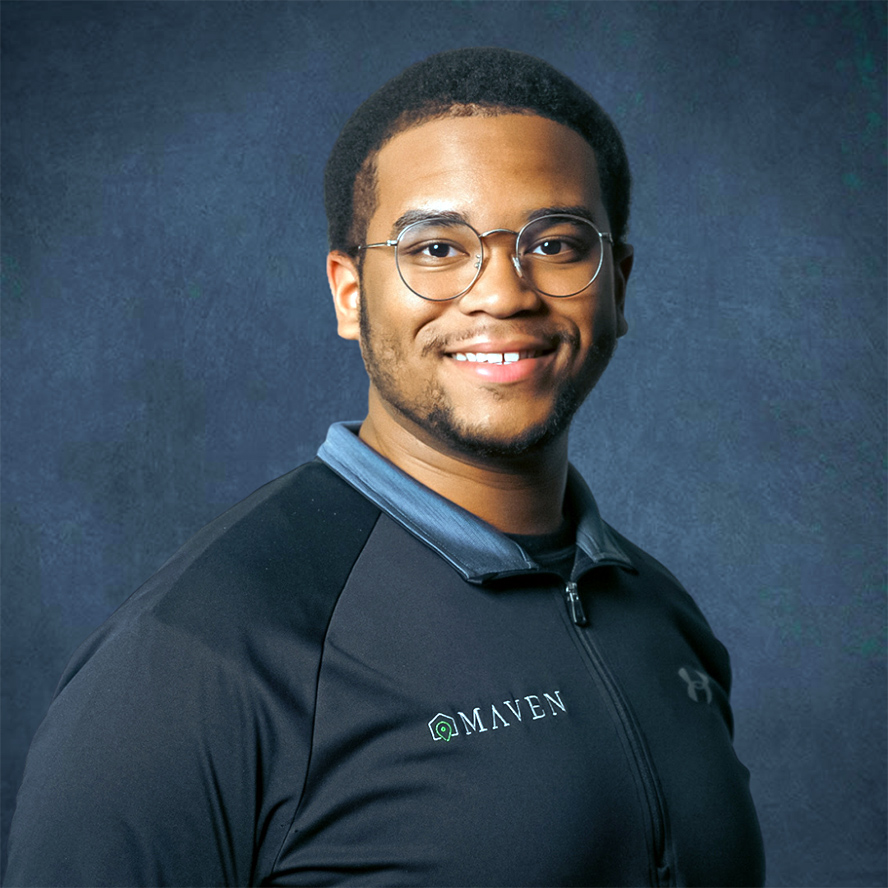 ISAIAH SMITH
ACCOUNT MANAGER
Isaiah is basically an NC native after moving here in his early childhood. He enjoys the quiet city vibe. He is a Field Marketer here at Maven and loves what he does. When he's not on a roof, you can pretty much guarantee that he's at home writing or producing music. Maybe you can convince him to show you some of his music at your next appointment. Call and schedule today!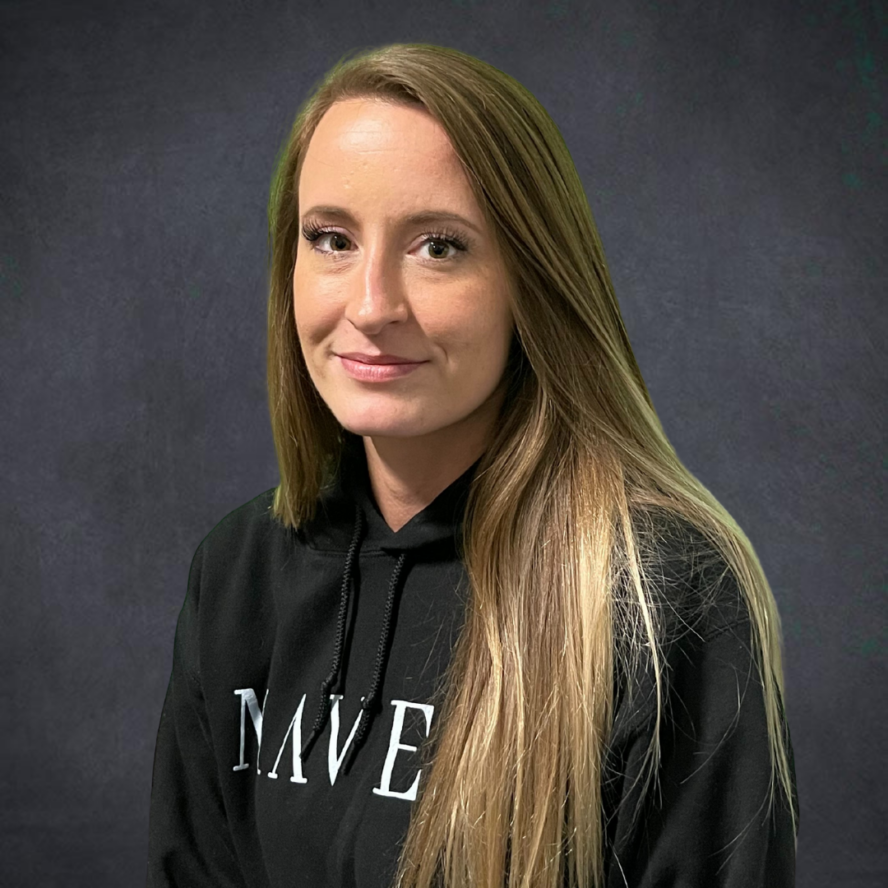 RACHAEL POTTER
INSIDE SALES
Rachael was born and raised in a small town of Virginia, where she enjoyed her passion with helping others through EMS, Firefighting, as well as other jobs in customer service and sales. She was raised by her father, who taught her to have a powerful work ethic and excel in any job she held. She has lived in eastern North Carolina since 2020, where she joined her husband who was stationed on Camp Lejeune. When not at work, Rachael enjoys spending time with her friends and family during the warmer months and binge watching probably an unhealthy amount of shows on Netflix in the colder months (possibly all year round).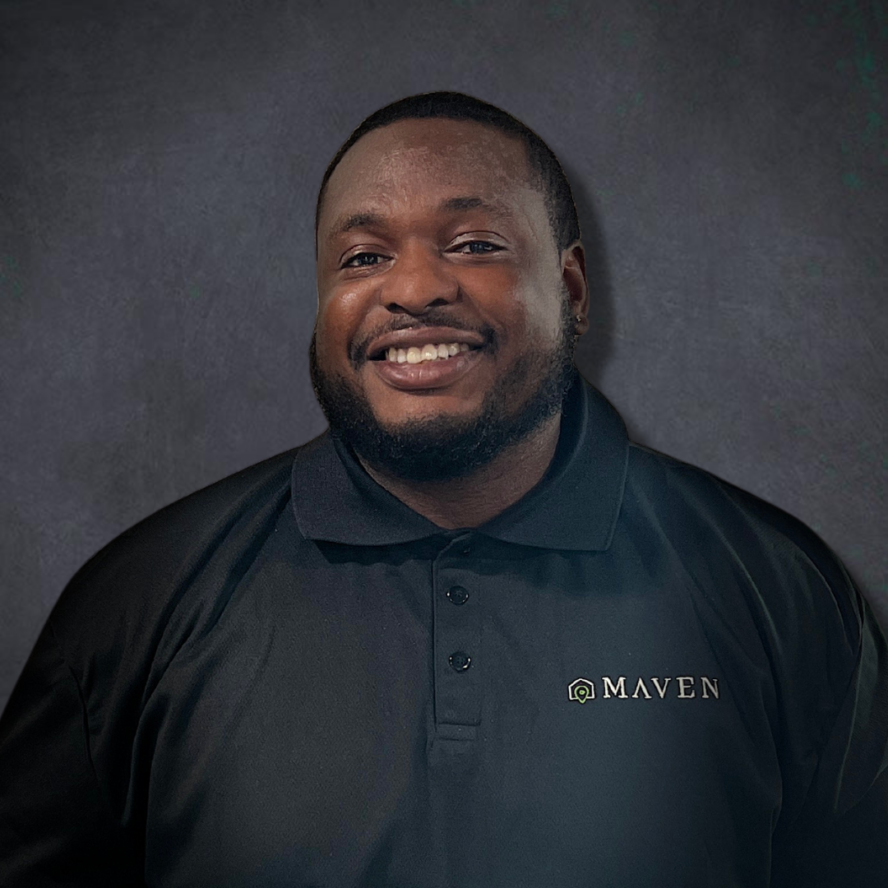 KWAME BAILEY
SALES REPRESENTATIVE
Kwame enjoys meeting new people, traveling to places, and trying new foods. He's very passionate about his work and takes pride and strive to be the best he can be always. His biggest goal is to create the best life he can for his family and loved ones.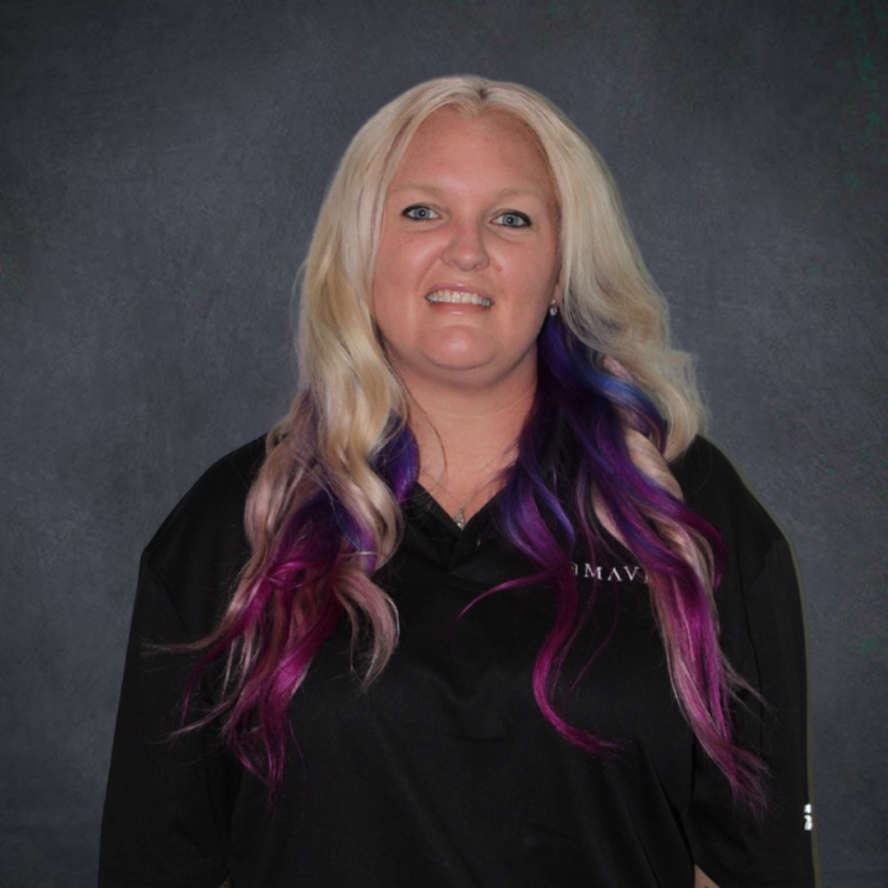 AMBER MODEN
SALES REPRESENTATIVE
Amber is a single mom of two kids who has a passion for helping people. She has been in the sales industry for almost a decade and thoroughly enjoys it. When she's not working, you can find her on the ball field whether it's soccer or football with her kids.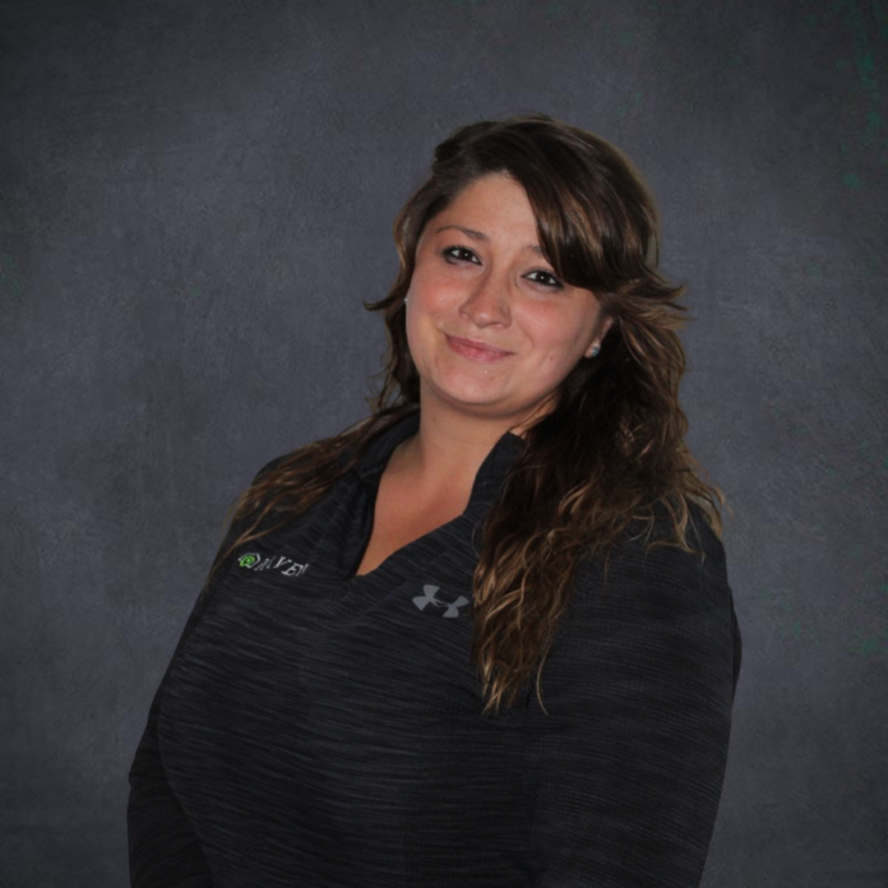 SAMANTHA CLIPSTON
SALES REPRESENTATIVE
Samantha recently moved from hills of upstate New York. She enjoys Hunting, fishing, kayaking, ice hockey, reading and going on adventures with her 2 dogs.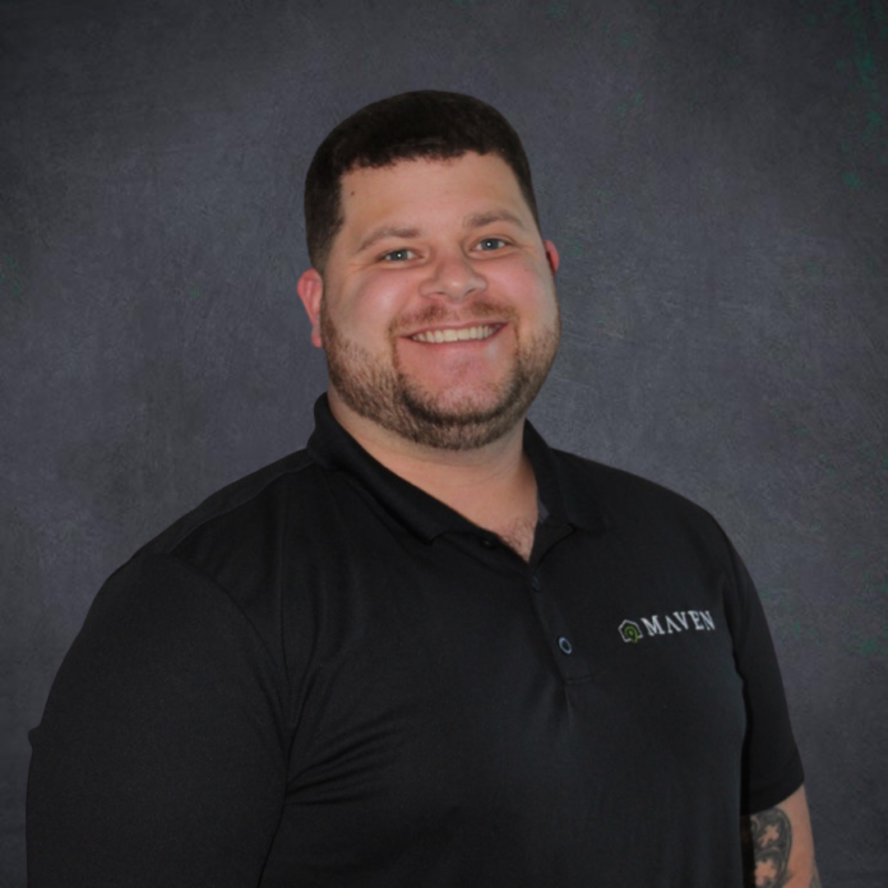 THOMAS COPELAND
SALES REPRESENTATIVE
Thomas is a native of San Jose, CA and has moved to Tennessee with his wife after his time in the Army. Before Thomas made it to the Maven family as a Sales Representative he has gone through many walks of life including a history of sales in the Auto business and a Store Manager at MattressFirm. He joined the Army in 2019 as a Forward Observer spending most of his time at Fort Polk, LA working with Field Artillery and Mortar teams. He has gone on one deployment to Kuwait to aid in Humanitarian work with the pull out of Afghanistan in 2021 working with thousands of families help find new homes. His favorite hobbies are spending time with his wife and dogs, riding his Harley Davidson, and playing video games.