RESIDENTIAL ROOFING

YOU CAN COUNT ON
We proudly provide professional residential roofing services in the Eastern North Carolina areas with a 100% customer satisfaction guarantee.
EASTERN NORTH CAROLINA
COMMUNITIES TRUST
THE MAVEN WAY
Maven partners with GAF
for quality products & our team is
Master Elite Certified.
This means we only offer the best &
pride ourselves in exceptional residential roofing for ENC homeowners.
​
Ask us about our lifetime warranties
when you schedule your FREE roof inspection.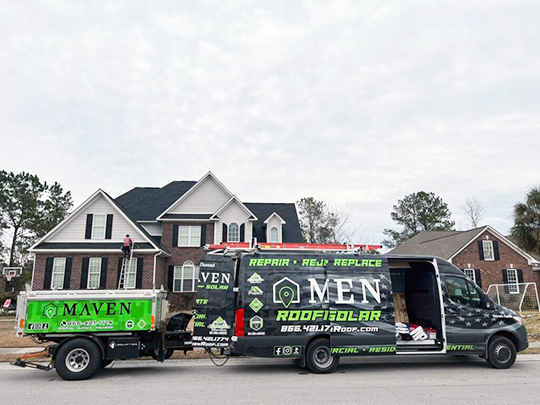 RESIDENTIAL ROOFING CONTRACTORS
Unlike some roofing companies,
Maven is a full-service residential roofing contractor.
We are your best choice for residential roofing services, providing new roof installation, roof repair, maintenance & full roof replacement. No matter the kind of roofing material or system, our quality workmanship is 100% satisfaction guaranteed. We have a long-standing reputation of excellence when it comes to customer service, and we maintain that reputation with long-lasting, quality residential roofing services.
Residential Roofing

Services We Provide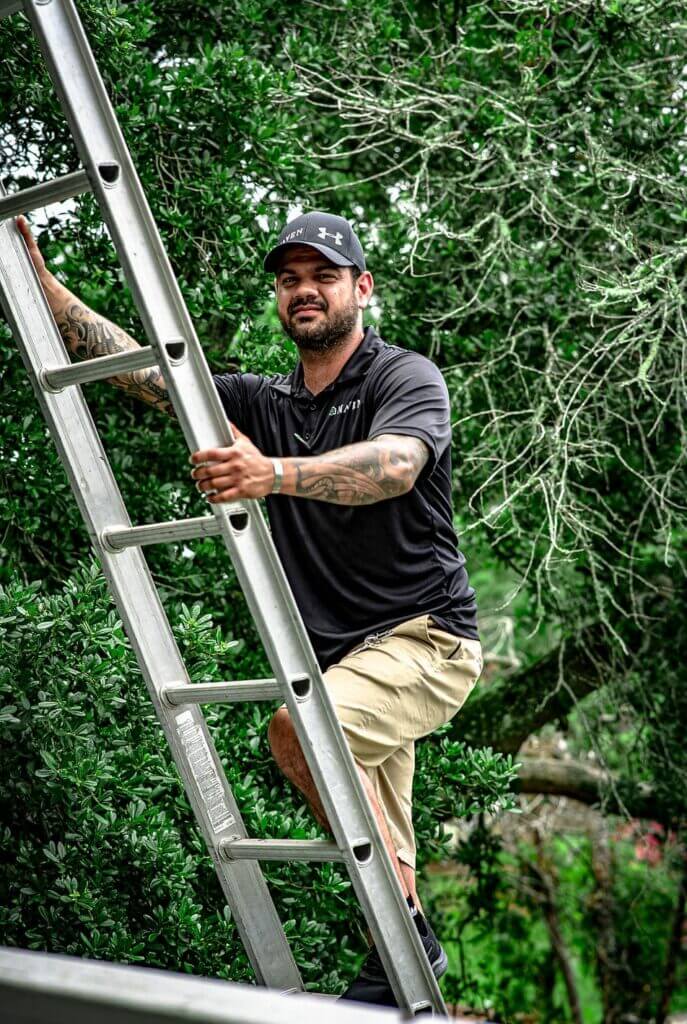 New Roof Installations
While installing a sound roof is obviously important to protect your home from the elements of weather, it is also important for the overall efficiency of your home.
In order to help our customers better understand your residential roofing options & products available to choose, our team will:
Thoroughly explain and review every roofing solution we can offer you,
and, we'll clearly outline the benefits of each solution.
Maven's new roof installation contractors have seen every kind of roof, every kind of trend and every kind of home. If you think it might be time to get a new roof installed, give us a call today or schedule your "Free Roof Inspection" to get an honest, thorough roof inspection by one of our experts.
Residential Roof Repair
We also provide expert roof repair services for any roofing problem you may be experiencing.
Typically, if your roof is more than 12-15 years old and you have leaks or other issues, it's probably time for a roof replacement.
If you have a newer roof, our roof repair experts can inspect your property and provide the best options on how to move forward with either repairing or replacing your roof.
If the leak or shingle damage is storm-related, most likely, a roof insurance claim can be submitted into your insurance for the new roof to be covered under your policy.
Residential Roof Replacement
We specialize in providing high quality roof replacement services with superior customer service!
Our roof replacement contractors are highly skilled at replacing your roof with minimal interference to the your daily activities. This is what sets us apart from other roofing contractors.