THE BEST
ROOF REPAIR SERVICES
Is Your Roof Leaking Or Damaged?
Schedule Your Free Roof Inspection With Maven Today!
THERE'S ROOFING…
THEN THERE'S MAVEN ROOFING
"We value your home, time & budget.
At Maven, we use high quality materials
to conquer your roof repair needs."
Roof Repairs, Maintenance & Emergency Services
When you need your roof repaired, you need a company with experience in the field. Our team is on-call and will be there for any repairs needed on-site – no matter what kind of storm hit!
• FREE Evaluation
• Roof repair, maintenance & restoration
• Emergency tarping
• Seamless customer service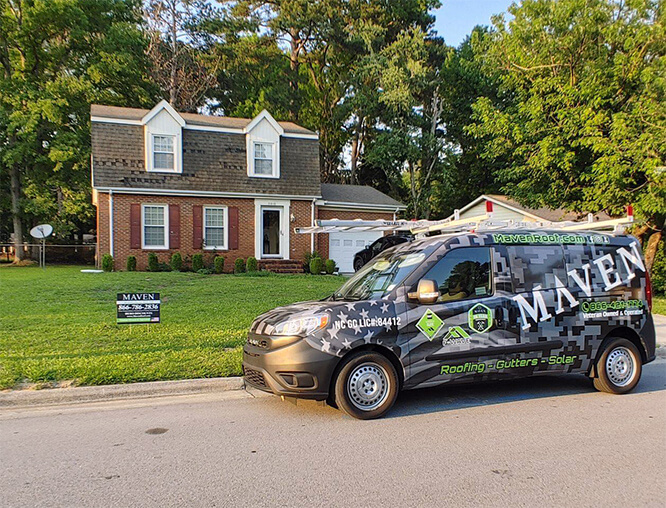 Your Local
Licensed & Insured

Roof Repair Contractors
The team at Maven are trained to repair all types of roof damage, not just leaks. We provide free roof inspections to all residents and property owners in the Eastern North Carolina, area in order to prevent future damages. Give us a call or fill out our roof inspection form today to schedule your free roof inspection!
If you are looking for the best roof repair services, Maven is your top choice for a local roof repair contractor to contact for help. We will come to your property to inspect the damage and provide the best options on how to move forward with either repairing or replacing your roof.
If your leak or shingle/tile damage is storm related, most likely, a roof insurance claim can be turned into your insurance to cover the cost of a new roof replacement under your policy.
Why Do I
Need To Repair

My Roof?
Your roof is the most important part of your home or commercial property! It protects the structural integrity of the property & the people within it. This is why professional roof repair or roof replacement should be your 1st priority after a storm or worn out roofing materials causes damage to your roof.
Here is why you should contact Maven today to repair your roof!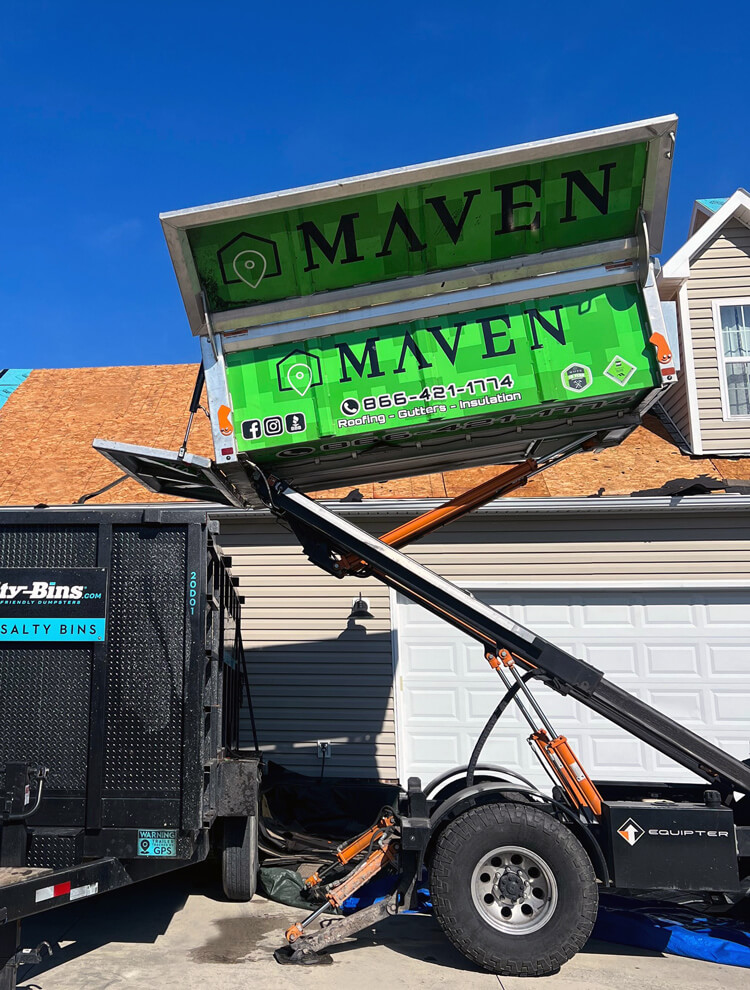 Prevent Further Damage
Waiting to get your roof repaired can cause further damage to your property, such as:
Interior Mold And Mildew Issues:
With a damaged roof, rain and moisture from the outside is able to enter into your home or commercial property that will cause mold, mildew and other issues. Mold can spread throughout the property's structure, to your HVAC system, and then to the rest of the property through the vents where it can invade carpets, furniture, and even clothing! Mold is difficult to get rid of, and it is rather costly to do so.
Compromised Structural Integrity:
A damaged roof can also cause the structural integrity of your property to become compromised by water intrusion. This can turn into even more expensive repairs to replace wood framing of the building to return it to safe conditions.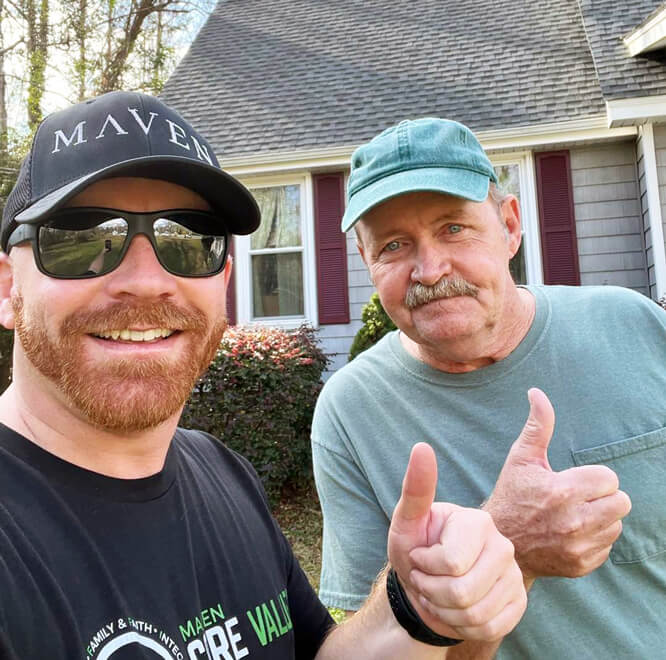 Retain Or Increase The Value Of Your Home Or Business Property
A roof in good condition is a major component of your home or business property value. The value of your property will retain or even increase in value by having your roof repaired or replaced. A roof that is in good condition protects your home or business from the elements of nature, saves energy, helps avoid serious leaks that causes more damage and adds property value.
Can I File An

Insurance Claim


For My Damaged Roof?
Your roof can easily be damaged by storms, such as hurricanes & hail storms. Most insurance companies limit the time frame you can submit a roof insurance claim after your roof has been damaged by a storm.
With insurance companies limiting the time you can submit a roof insurance claim, it is best to get a FREE ROOF INSPECTION immediately after a storm passes your area.
With your free roof inspection, one of our roofing professionals will come out to your property, inspect your roof, and help you file your insurance claim if damage is found, and then repair or replace your damaged roof once the claim has been approved!