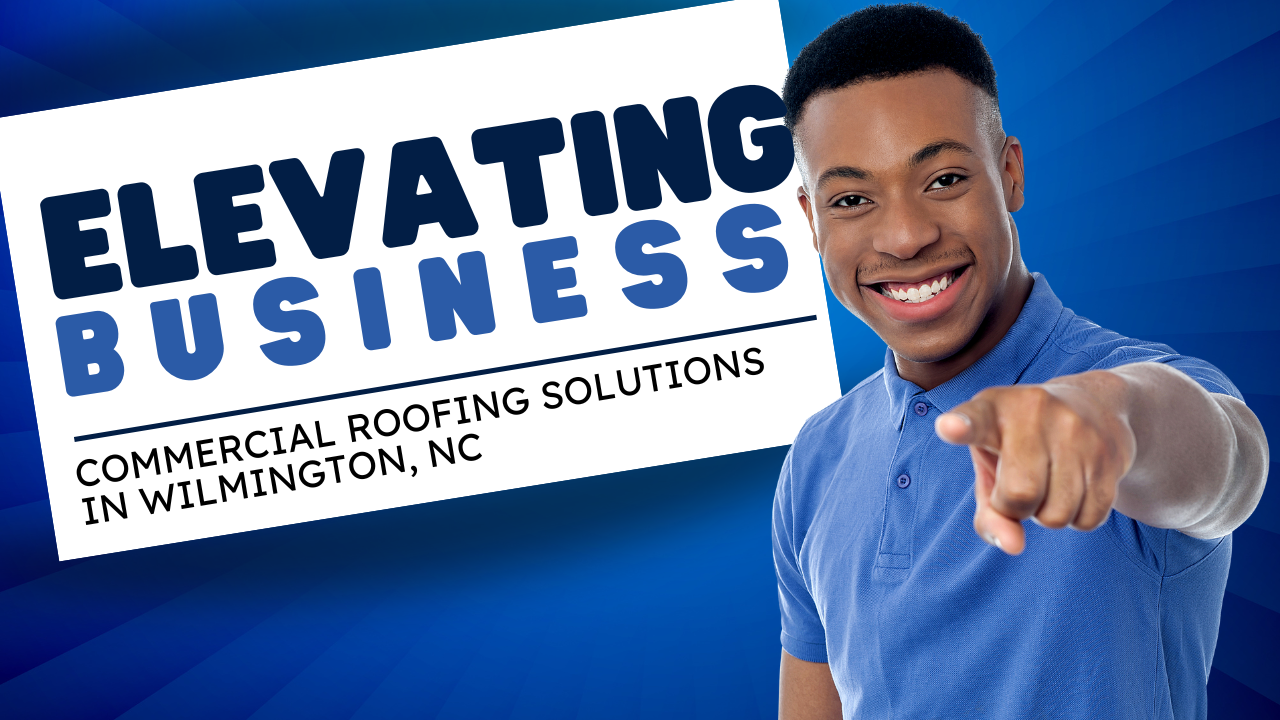 Wilmington business owners! If you're looking to fortify your commercial space against the elements while maintaining a professional appearance, you're in the right place. This concise guide will provide you with insights into the world of commercial roofing in Wilmington, North Carolina.
Weathering Wilmington's Commercial Challenges
Running a business in Wilmington means you're no stranger to the region's unique climate. From blistering sun to coastal storms, your commercial property deserves a roofing solution that can stand up to whatever Mother Nature throws its way.
The Commercial Roofing Edge
Picture a roofing system that blends durability with a sleek, polished aesthetic – that's the essence of commercial roofing. It's not just about protection; it's about presenting a professional facade that resonates with your business image.
The Power of Local Expertise
When it comes to commercial roofing in Wilmington, NC, local expertise is paramount. Enter Maven Roofing. We're not just roofing experts; we're a part of the Wilmington community. We understand the local weather patterns and challenges, making us your ideal partner in keeping your business dry and resilient.
Our Services, Your Business Advantage
At Maven Roofing, we offer a range of commercial roofing services designed to cater to your unique needs:
– Roof Inspections: We assess your roof's condition to provide you with a clear picture of its health.
– Repairs and Maintenance: From minor leaks to more complex issues, we address problems promptly to prevent them from escalating.
– Roof Replacements: When it's time for a fresh start, we provide efficient and expert roof replacements that align with your business timeline.
Why Maven Roofing Stands Out
– Local Commitment: We're invested in Wilmington's business success, and our work reflects that commitment.
– Quality Assurance: Our approach ensures every detail is attended to, resulting in reliable and lasting roofing solutions.
– Transparent Collaboration: We're all about clear communication, ensuring you're informed and empowered throughout the roofing process.
The Maven Advantage
At Maven Roofing, we're not just installing roofs; we're building relationships. We understand the importance of a safe, sound, and visually appealing commercial space. Your success is our success, and we take pride in contributing to your business's achievements.
If you're ready to elevate your commercial space to new heights with roofing solutions that match your ambition, Maven Roofing is at your service. We're more than just roofers; we're your partners in creating a strong foundation for your business's future. Let's work together to protect and enhance your business space.
Would You Like To Share This Article?
Search For Another Article: