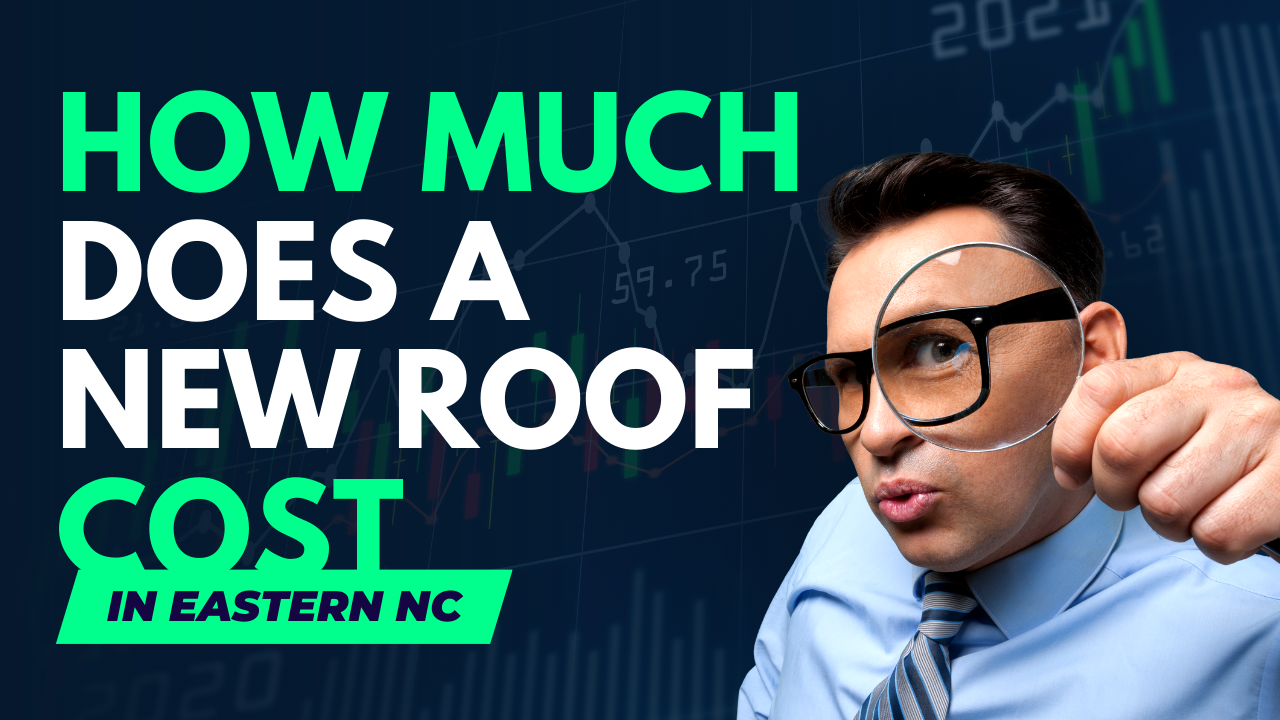 Thinking about giving your roof a much-needed makeover? Well, let's have a real talk about roofing costs in Eastern North Carolina. No need for highfalutin words – just plain, honest information, the Maven Roofing way.
Now, before we dive into the dollars and cents, it's worth knowing that your roof is like a trusty shield against the elements. It's that thing that keeps you dry during the rain and cozy when the wind starts to howl. So, when you're considering the cost of a new roof, you're basically investing in the long-term health of your home sweet home.
Alright, let's talk numbers. How much is a roof going to set you back? Well, that's a bit like asking how much a car costs. It varies. You've got factors like the size of your house, the type of materials you want, and even the shape and slope of your roof to consider. 
But fear not – Maven Roofing has your back. We know Eastern North Carolina roofs like the back of our hand. They'll swing by for a free roof inspection and give you a no-nonsense estimate of what you're looking at. It's like having a friend in the roofing business who's looking out for your wallet.
Now, let's get down to the nitty-gritty of it all. Roofs aren't cheap, but they're worth every penny. You're not just buying shingles and nails; you're investing in the safety and comfort of your family. Plus, a well-maintained roof can save you cash in the long run by preventing leaks and other costly surprises.
And here's the kicker: Maven Roofing offers these free inspections because we want to help you make informed decisions. No sales pitches, no sneaky tactics – just honest advice to guide you through the process.
So, when you're scratching your head wondering about the cost of a roof in Eastern North Carolina, remember that Maven Roofing's here to give you the lowdown. We;re your local experts who know roofs, and we're more than happy to share our knowledge with you.
In a nutshell, roofing costs might vary, but with Maven Roofing by your side, you can plan ahead and make the right choice for your home. Get in touch with us for a free roof inspection – it's like dipping your toes into the roofing world without any pressure. Your wallet and your home will thank you!
Would You Like To Share This Article?
Search For Another Article: