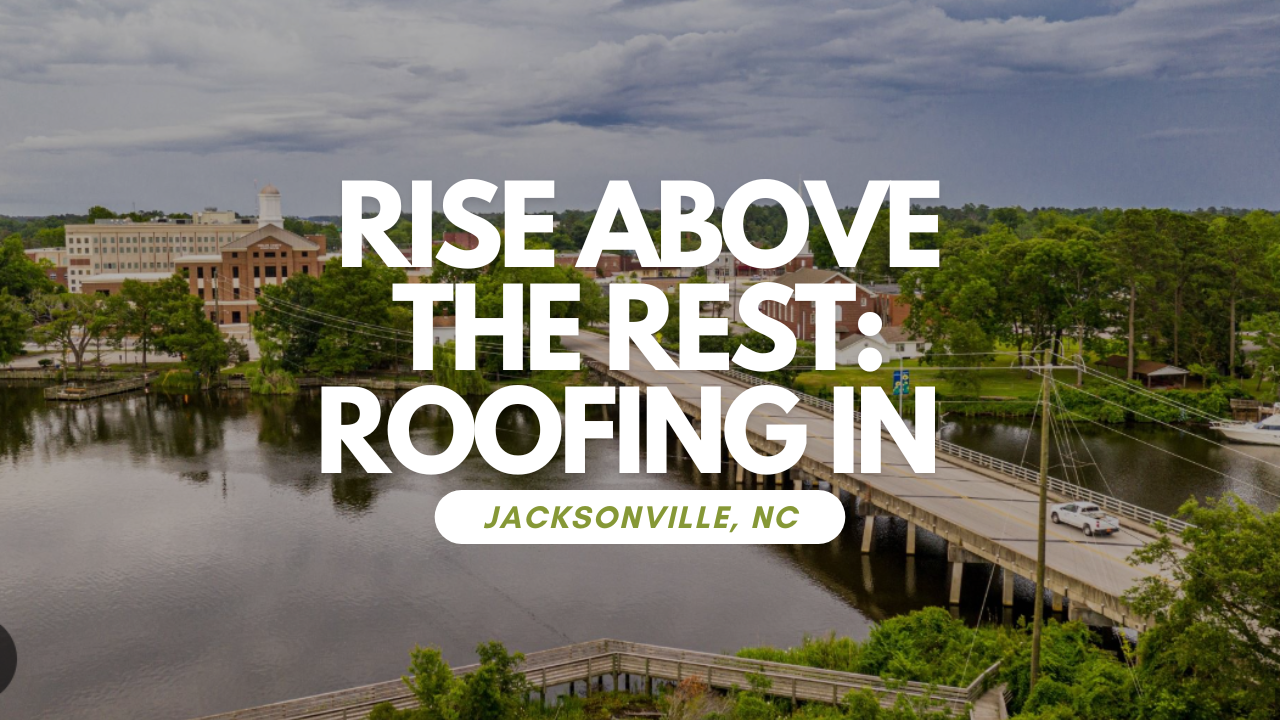 Hi, Jacksonville resident! If you're on the hunt for top-tier roofing solutions that can withstand the twists and turns of Jacksonville's weather, look no further. In this concise guide, we're giving you the lowdown on roofing in Jacksonville, NC.
The Jacksonville Weather Hustle
Living in Jacksonville means embracing the full spectrum of weather. From sizzling summer days to stormy encounters, your roof takes the brunt of it all. That's why having a reliable and durable roofing system is non-negotiable.
Roofing Resilience
Imagine a roof that stands strong against heavy rains and gusty winds – that's the kind of roofing Jacksonville demands. Whether you're dodging hurricane season or simply enjoying a sunny day, your roof should have the endurance to match.
Local Expertise Matters
When it comes to roofing in Jacksonville, North Carolina, you need experts who know the ins and outs of the local climate. That's where Maven Roofing comes into play. We're not just roofers; we're your neighbors who understand Jacksonville's weather quirks and have the know-how to keep your home snug and dry.
Our Services, Your Peace of Mind
At Maven Roofing, we've got your roofing needs covered, no matter the size or scope. From repairs that tackle leaks head-on to full replacements that refresh your home's look and resilience, we're here to guide you every step of the way.
What Sets Us Apart?
– Local Knowledge: We've been around the Jacksonville block, so we know what your roof is up against.
– Quality Craftsmanship: Our dedication to quality means your roof is in safe hands.
– Transparent Solutions: No jargon, no gimmicks. Just straightforward recommendations that make sense for your home.
The Maven Promise
Our commitment goes beyond just roofing – it's about ensuring your home remains a comfortable haven no matter what the weather brings. We're not just fixing roofs; we're building trust, one shingle at a time.
So, if you're ready to rise above the rest and secure a roofing solution that can handle the Jacksonville climate with ease, Maven Roofing is here for you. We're your partners in keeping your home safe and sound. Don't settle for anything less than the best – choose Maven Roofing and let's weather the storms together, Jacksonville style.
Would You Like To Share This Article?
Search For Another Article: