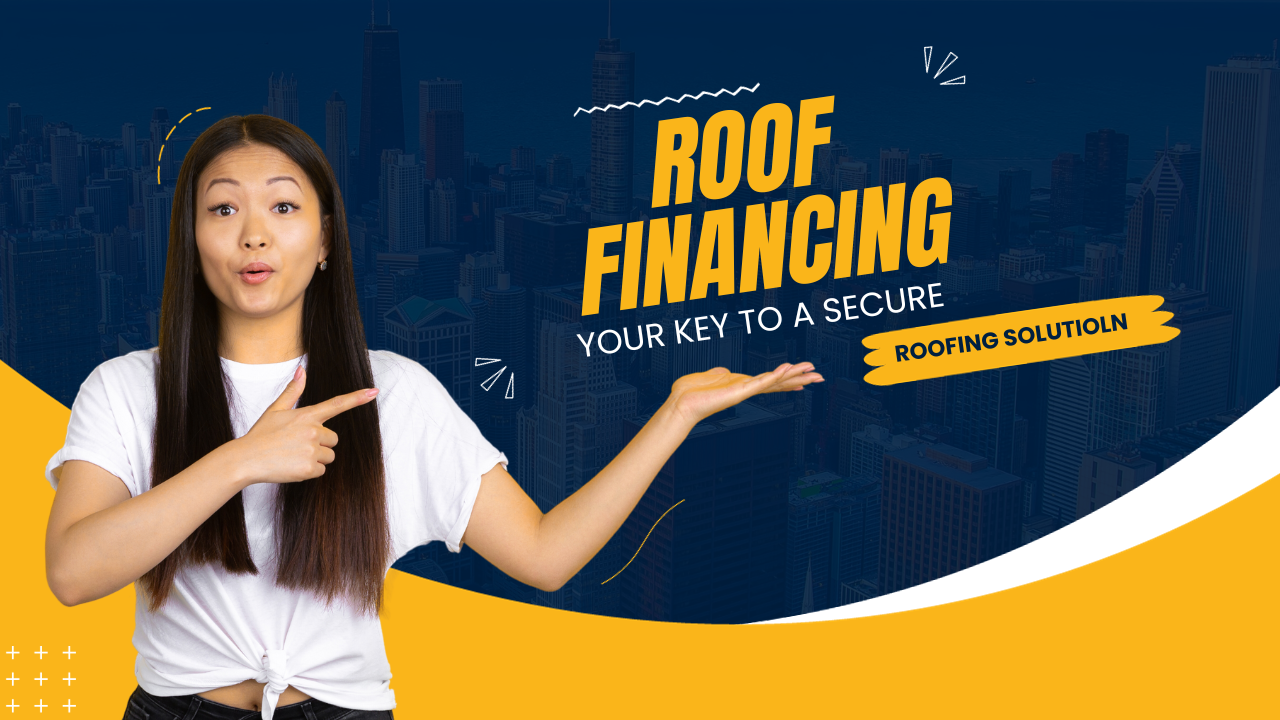 We understand that your home's roof is a vital investment. Keeping it in top-notch condition is essential for your family's safety and comfort. However, we also know that roofing projects can sometimes be daunting when it comes to budgeting. That's why we're here to guide you through the process of budgeting for roof financing. Plus, we've got some fantastic financing options to make your roofing project a breeze.
The Maven Roofing Promise
Before we dive into the nitty-gritty of roof financing, let's remind you of the Maven Roofing promise. We offer free roof inspections and same-day estimates. That means you can have peace of mind knowing exactly what your roofing project will cost before making any financial commitments. No hidden fees, no surprises!
Understanding the Importance of Roof Financing
Roofing projects are a significant investment, but they're also a necessary one. A well-maintained roof protects your home from the elements, increases its energy efficiency, and enhances its overall curb appeal. However, many homeowners are concerned about how to budget for these essential upgrades.
Budgeting for Roof Financing Made Easy
Assess Your Roofing Needs: Start by assessing your roofing needs. Do you need a simple repair, a partial replacement, or a complete roof overhaul? Knowing the scope of the project is crucial for budgeting.
Get a Maven Roof Inspection: Take advantage of our free roof inspection service. Our experts will assess your roof's condition and provide you with a detailed report. This information is invaluable for budgeting.
Consider Your Financing Options: Maven Roofing offers flexible financing options tailored to your needs. Whether you prefer monthly payments or a lump sum, we've got you covered.
Plan for Contingencies: While we strive for accuracy in our estimates, it's always a good idea to set aside a small contingency fund for unexpected surprises during the project.
Prioritize Quality: Don't compromise on the quality of materials or workmanship to save a few bucks. Investing in a high-quality roof will pay off in the long run with increased durability and energy efficiency.
Explore Energy Efficiency: Consider roofing materials that offer energy-efficient benefits. While they may have a higher upfront cost, they can lead to significant savings on your energy bills over time.
Regular Maintenance: After your roofing project is complete, make sure to schedule regular maintenance. This will prolong the life of your roof and save you money in the long term.
Why Choose Maven Roofing Financing?
At Maven Roofing, we understand that not everyone has the funds readily available for a roofing project. That's why we offer financing options designed to fit your budget. We want to make it as easy as possible for you to protect your home and loved ones with a top-quality roof.
Our financing options come with competitive interest rates and flexible repayment terms. Plus, you can count on transparency throughout the process. We believe in open and honest communication, just like you would expect from a friend.
Budgeting for roof financing doesn't have to be a headache. With Maven Roofing by your side, you can make informed decisions about your roofing project. Remember, we offer free roof inspections and same-day estimates, so you're always in control of your budget. Let us help you secure the roof your home deserves, without breaking the bank. Reach out to Maven Roofing today, and let's get started on your roofing journey!
Would You Like To Share This Article?
Search For Another Article: