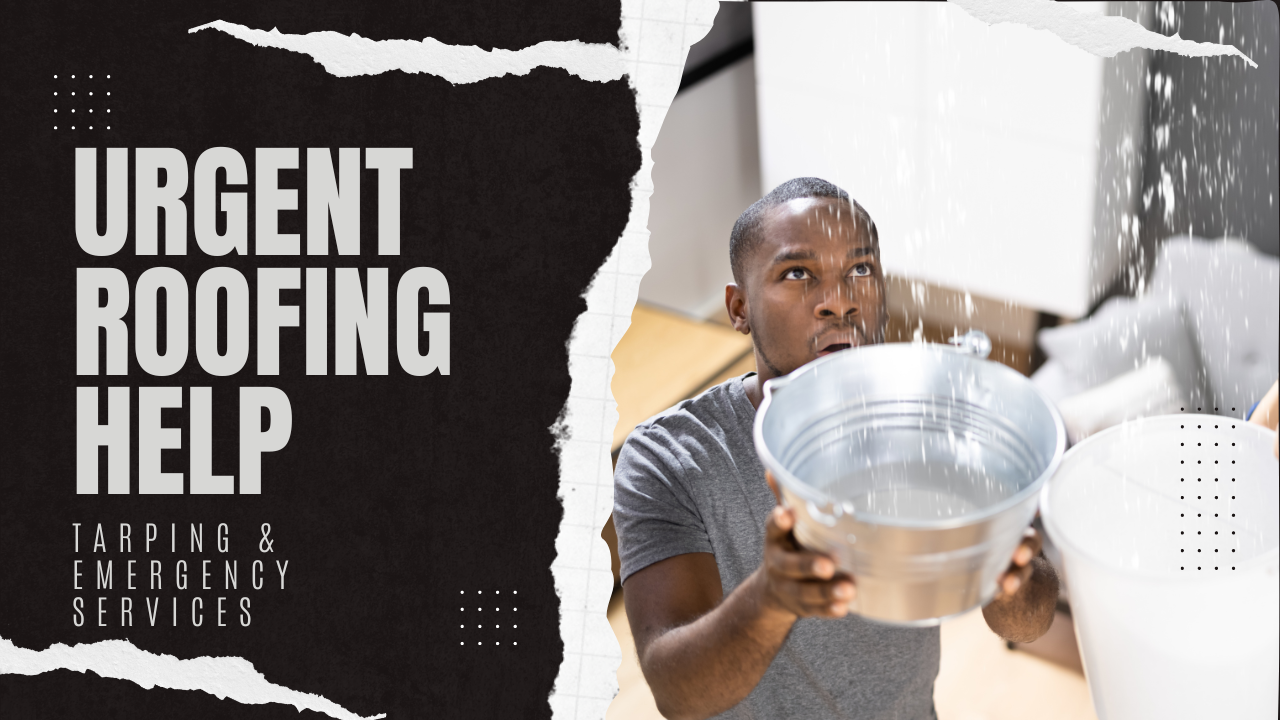 Mother Nature doesn't always play nice, and when your roof takes a hit, you need a quick fix. That's where emergency roofing services and tarping come in. No need to worry – we're here to break down the need-to-know.
When Disaster Strikes:
Nature's Fury: Storms, fallen branches, or sudden leaks – emergencies can happen when you least expect them.
Quick Response: Acting fast is key. The longer your roof is exposed, the more damage can occur.
Tarping – A Temporary Shield: Tarping is like a superhero cape for your roof. It's a quick, temporary solution that prevents further water damage until proper repairs can be made.
DIY vs. Pros: While you might be tempted to tarp your roof yourself, professionals, like Maven Roofing, are trained to do it right and ensure your safety.
Safety First: Tarping isn't just about protecting your roof – it's about keeping you and your family safe from potential hazards.
How Maven Roofing's Emergency Services Help:
Available 24/7: Emergencies don't follow a schedule, and neither do we. Our emergency services are ready when you need them.
Fast Action: We know that time is of the essence. Our quick response ensures that your home is protected from further damage.
Professional Tarping: Our experts use industry-standard techniques to tarp your roof effectively. No shortcuts – just reliable solutions.
Assessment and Repair: Once the immediate threat is managed, we'll assess the damage and provide you with a comprehensive plan for repairs.
Peace of Mind: Dealing with emergencies is stressful. Our goal is to provide you with peace of mind knowing that your home is in good hands.
Why Choose Maven Roofing for Emergencies?
Beyond our top-notch skills, Maven Roofing's emergency services come with something extra special – our commitment to your home's safety. We treat your emergency like it's our emergency, providing the same care and dedication we would for our own homes.
So, if your roof is facing an emergency, remember that you're not alone. Maven Roofing is here to offer swift and reliable tarping and emergency services. Our priority is getting your home back to being safe, dry, and cozy. When life throws a roofing curveball, we're here to catch it.
Would You Like To Share This Article?
Search For Another Article: