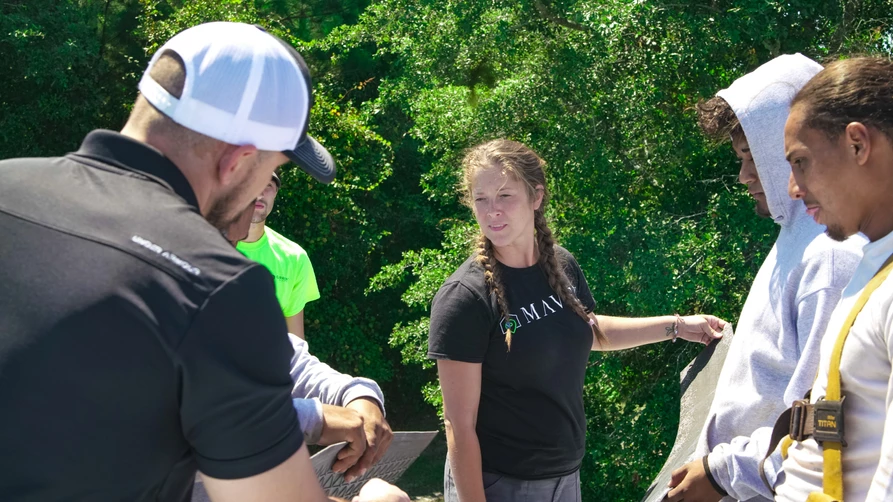 You're no roofing expert, we get it. But how much should you rely on your roofing contractor to help pick your roof color?
The roofing company you hire plays a very important role in your roof replacement project. They are clearly the experts in properly installing the best roofing system for your home.
Coming to a decision of hiring a contractor takes a lot of trust, and should be one whom you feel most comfortable with. Your roofer and their crew should treat you, your choices, and your home with respect. But does this also mean you should count on them to determine your final choice of product and color?
Think about this: does your painter pick your paint color? Does your tile installer pick your tile style and color for the job? Guess not. So, while your roofing contractor is a roofing expert and may suggest products and colors for your roof, picking a roof color is always your decision, however inexperienced you may feel about it.
Your contractor might have a lot of experience installing a few popular colors and might lean toward recommending "safe" color choices for you. That's fine. But just because everybody else is putting on a specific color doesn't mean it fits your house or personality. If you want something different, be confident in your choice and tell your contractor. You are, after all, the customer.
Here Are A Few Tips On What You Can Do To Help Yourself In Picking Your Roof Color:
Check for references. Look for images that inspire you (whether it be online or in magazines) and use those photos to create a mood board. Putting all your probable choices on the table will help narrow down your options.
Look around. Drive through your neighborhood and see exterior design palettes and roofing color choices others have made. Gather inspiration for house and roof color combinations If you see a friendly homeowner in the yard, don't hesitate to ask questions about their roof. Otherwise, your roofing contractor will be able to identify the product if you found anything you like.
Let your contractor know. If you have preferences in shingle styles and colors, inform your roofer before they come to your home so they can bring the right sample boards for you to see, touch, and feel.
Ask your roofing contractor if they can provide a reference list of addresses with your preferred roof color. You may want to drive by previous projects they've completed so you can see your color preference on an actual house.
Take advantage of technology. Try online visualization tools where you can upload a picture of your house to 'try on' different roof styles and colors.
The takeaway here is that yes, your contractor is a very important factor in getting your roof done as perfectly as you imagined, but you have the final say on all decisions. Being prepared with your options and preferences before meeting with your contractor saves a lot of time… time better spent getting started on your new roof!
Maven is the best roofing company in Eastern North Carolina and our friendly local roofing experts will be glad to assist you.
Would You Like To Share This Article?
Search For Another Article: