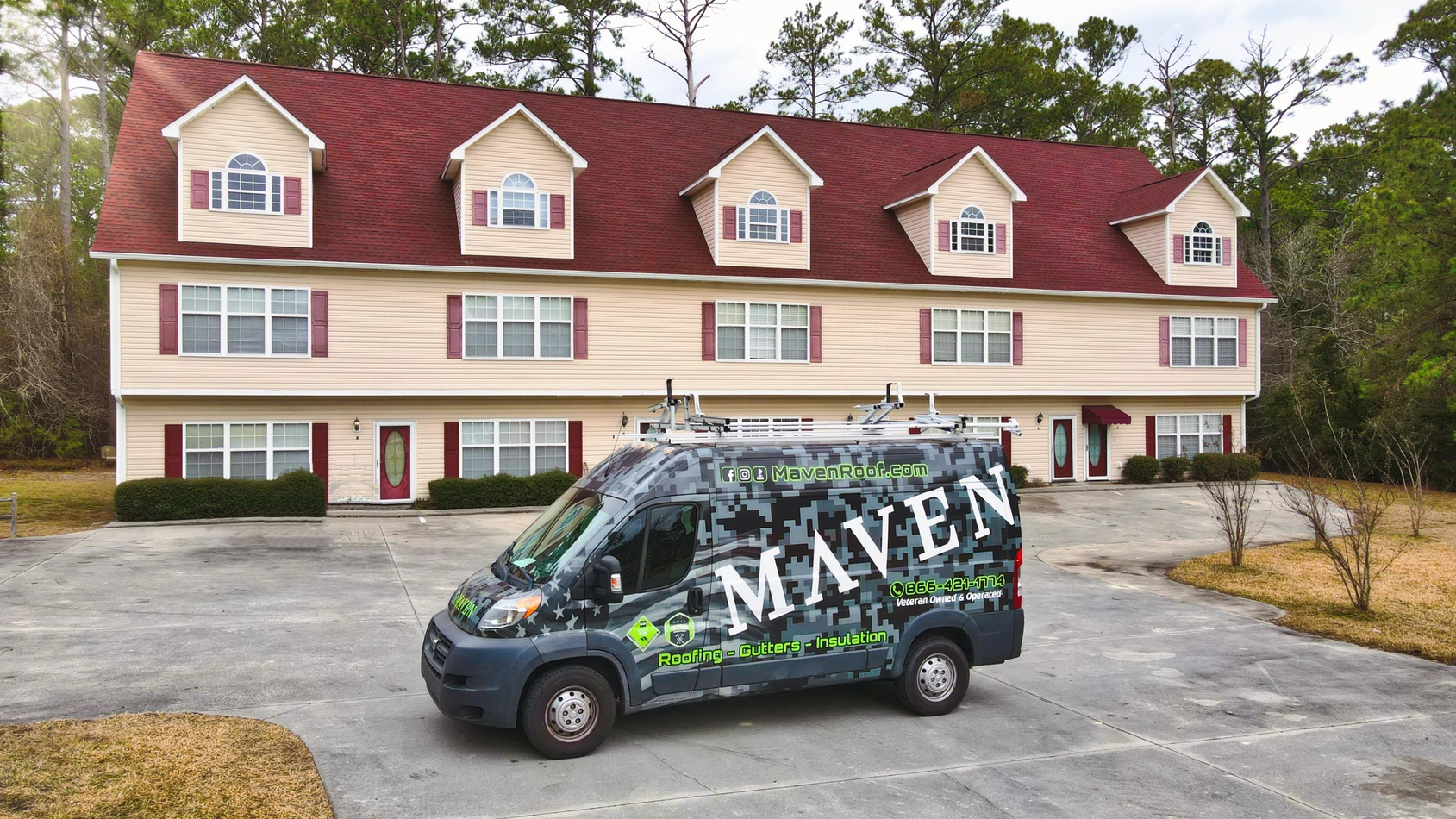 As with every other relationship, we can all agree that
trust is a must
when it comes to the one you have with your roofing contractor. After all, your roof is an important component that protects your home and the overall safety of your family! It goes without saying that one of the most common questions we often get asked is, 'Why should I trust you?' so, we've listed down
some
of the reasons why Maven is a roofer you can trust!
1. Maven has a history of good business practices
As a reputable roofing company, Maven looks after every community we serve, starting with the basics: we are a licensed roofing company in the State of North Carolina with adequate insurance including property damage, personal liability, and workers compensation coverage!
2. Maven has a great reputation in the local community
Our deep community roots come from the value that we put into our relationships with our customers and suppliers. Staying true to our mission to make Mavens and positively impact the communities we serve, we are committed to providing only the best roofing services in Eastern North Carolina. Here's what our customers say about Maven:
REVIEWS
What is Master Elite Certification? Master Elite® Certification is GAF's factory certification program that provides ongoing training to roofing contractors and assurance to you that the roof will be completed well and professionally. Only 2% of all roofing contractors have qualified as Master Elite® Choosing a GAF Master Elite® contractor is your assurance that you'll be dealing with a quality, and dependable professional contractor.
4. Maven is well-equipped and up-to-date with the greatest and latest roofing materials and technologies
We believe in working hard, and more so, in working smart. You have invested a lot of effort, hours, and money to get a beautiful yard in your home and it's only right to safeguard it. Not only do we work with the best roofing material manufacturers, we invest in employing the right equipment for the job to make sure your property is safe and protected, along with our crews! Read about our Equipter story
here
.
5. Maven is a professional roofing company with proven track record
You won't entrust your roof with some ol' Chuck in a truck! Mavens are trained professional roofing experts, and everything goes down in writing! Our contracts include detailed description of work to be done, permits, a payment plan, and estimated start date along with warranties. Homeowners are assigned a dedicated Customer Success Manager to handle the process from start to finish so you'll never get lost in the process!
When it comes to your roof, you can't trust just
any
company. We understand the time and effort you put into finding a roofer you can rely on. Maven is 100% committed to transparency and accountability – no questions go unanswered!
BONUS
: Here are some tips on how to pick the right roofing contractor!
Would You Like To Share This Article?
Search For Another Article: